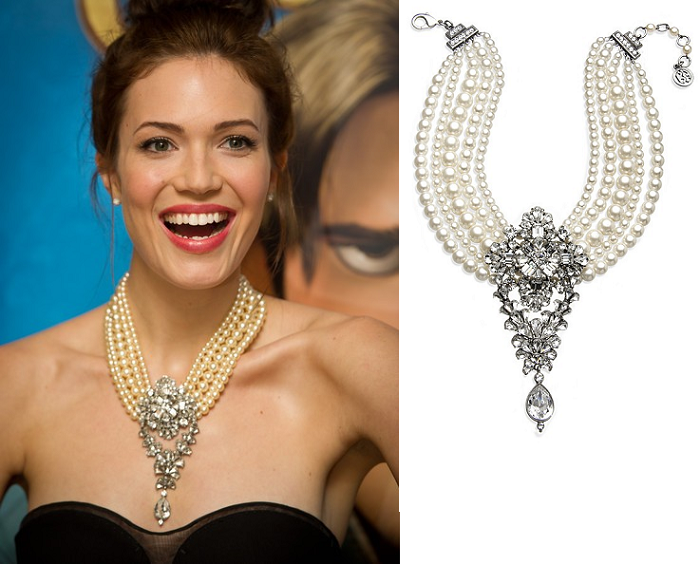 Whether you opt for classic pearls, clusters of crystals, glitzy rhinestones, or vintage-inspired baubles the right statement necklace can easily take your bridal look from pretty to pretty amazing! Statement necklaces are the ultimate compliment to a strapless dress.
Remember to keep the rest of your bridal jewelry subtle as the statement necklace makes a major impact on its own.  For maximum exposure, wear your hair up or back in an ethereal loose style and let the necklace be the show-stopper. Here are our picks of amazing bridal statement necklaces that beg for the spotlight.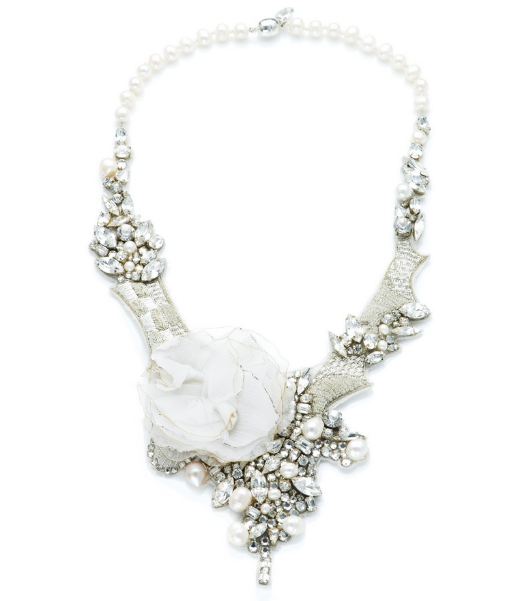 Ranjana Khan, Crystal Petal & Pearl Necklace, $850.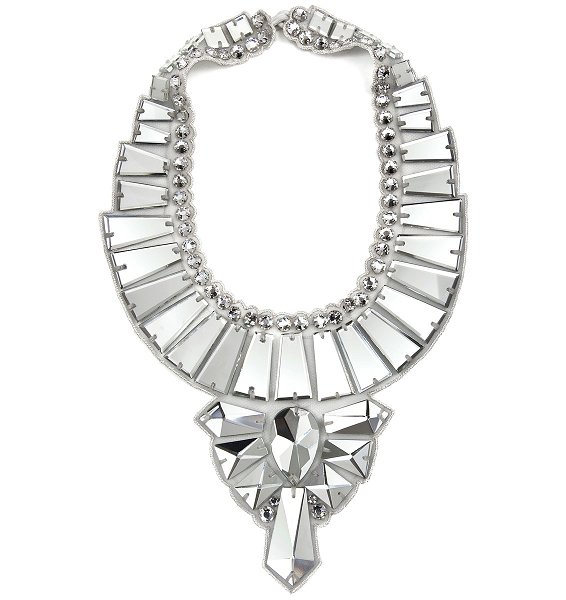 Ranjana Khan Mirror Deco Necklace, $430.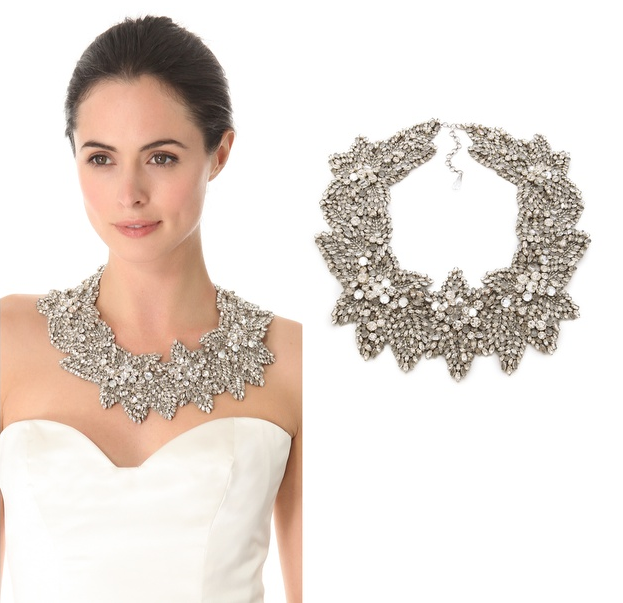 Jenny Packham Acacia Necklace, $1245.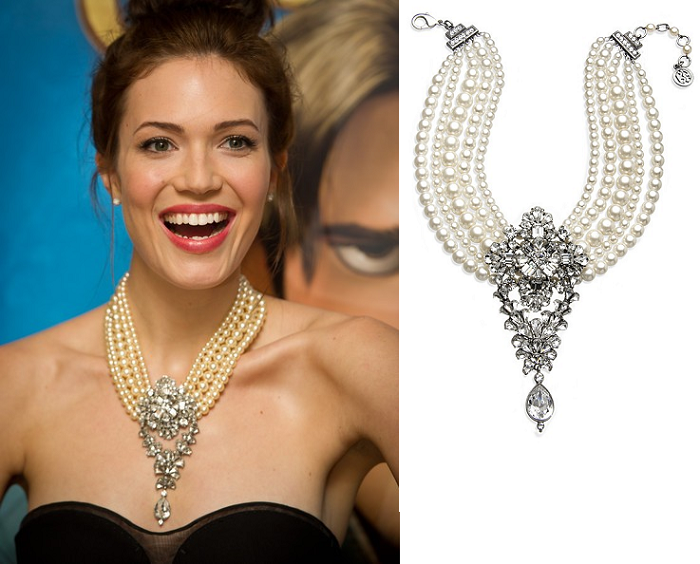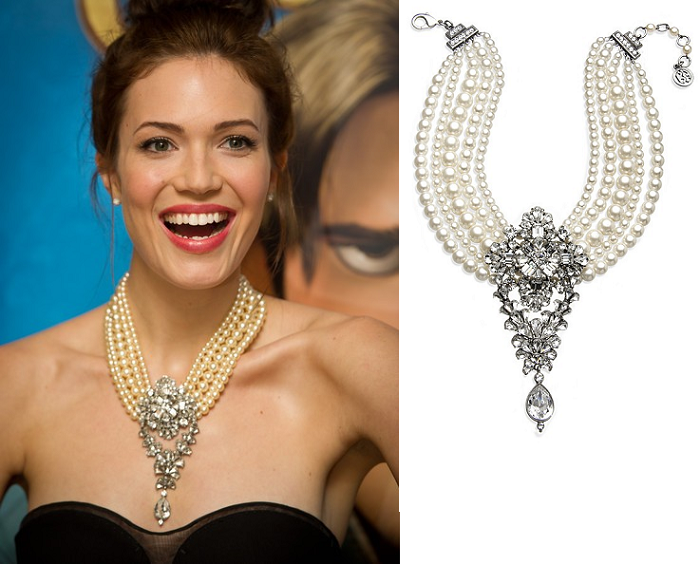 Ben Amun Five-Strand Pearl & Dangling Pendant Necklace, $655.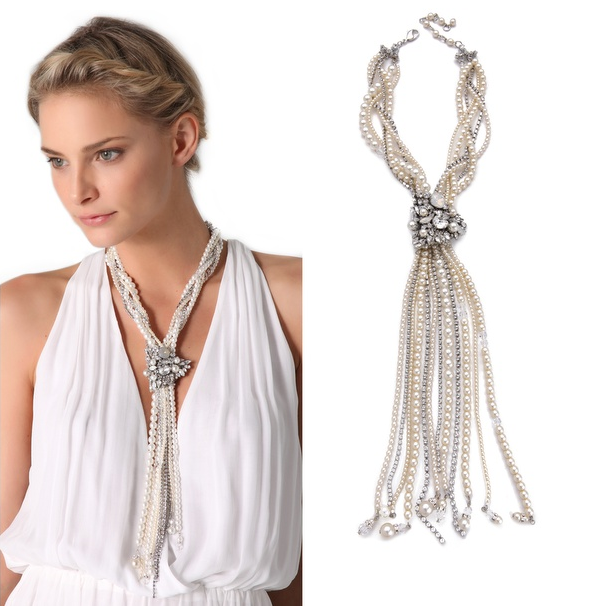 Erickson Beamon White Wedding Necklace, $1300.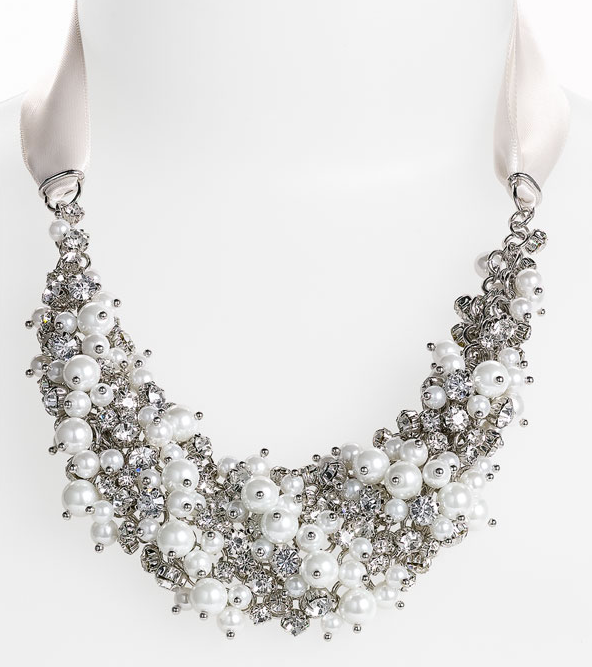 Nina "Melaney" Ribbon & Cluster Bib Necklace, $120.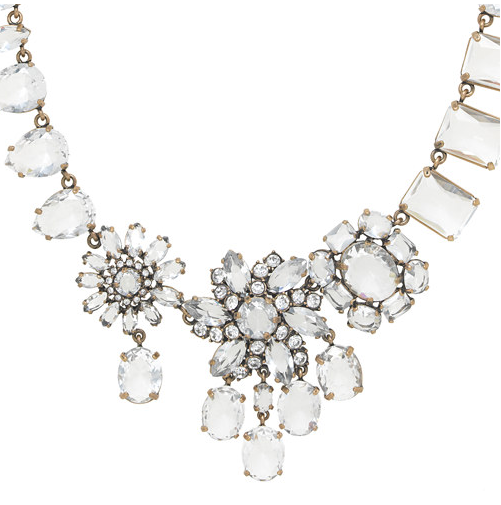 JCrew Crystal Collage Necklace, $158.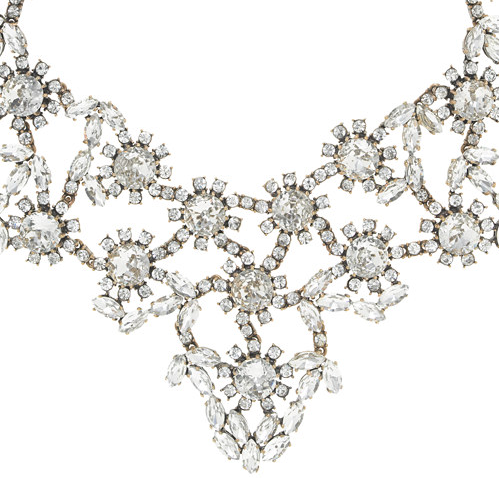 JCrew Crystal Floral Statement Necklace, $198.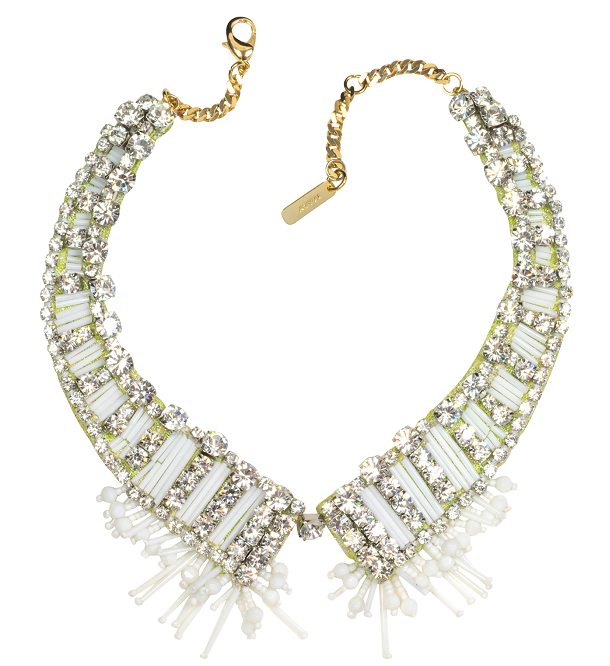 Rada Bead & Crystal Choker Necklace, $258.
Sveva Collection "Greta Garbo" Necklace, $772.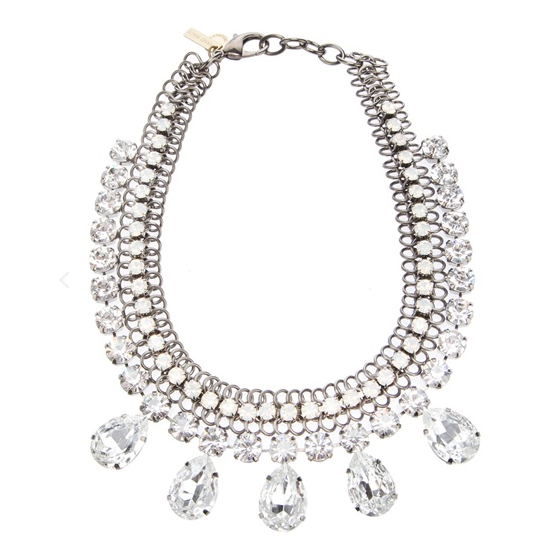 Silvia Gnecchi Crystal Pendant Necklace, $354.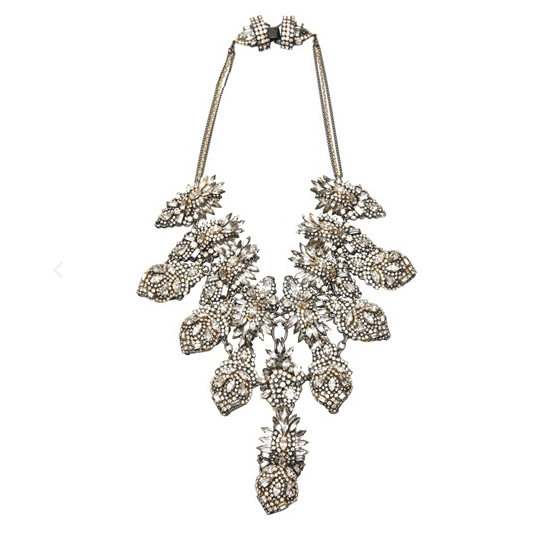 Erickson Beamon Cluster Necklace, $2,250.