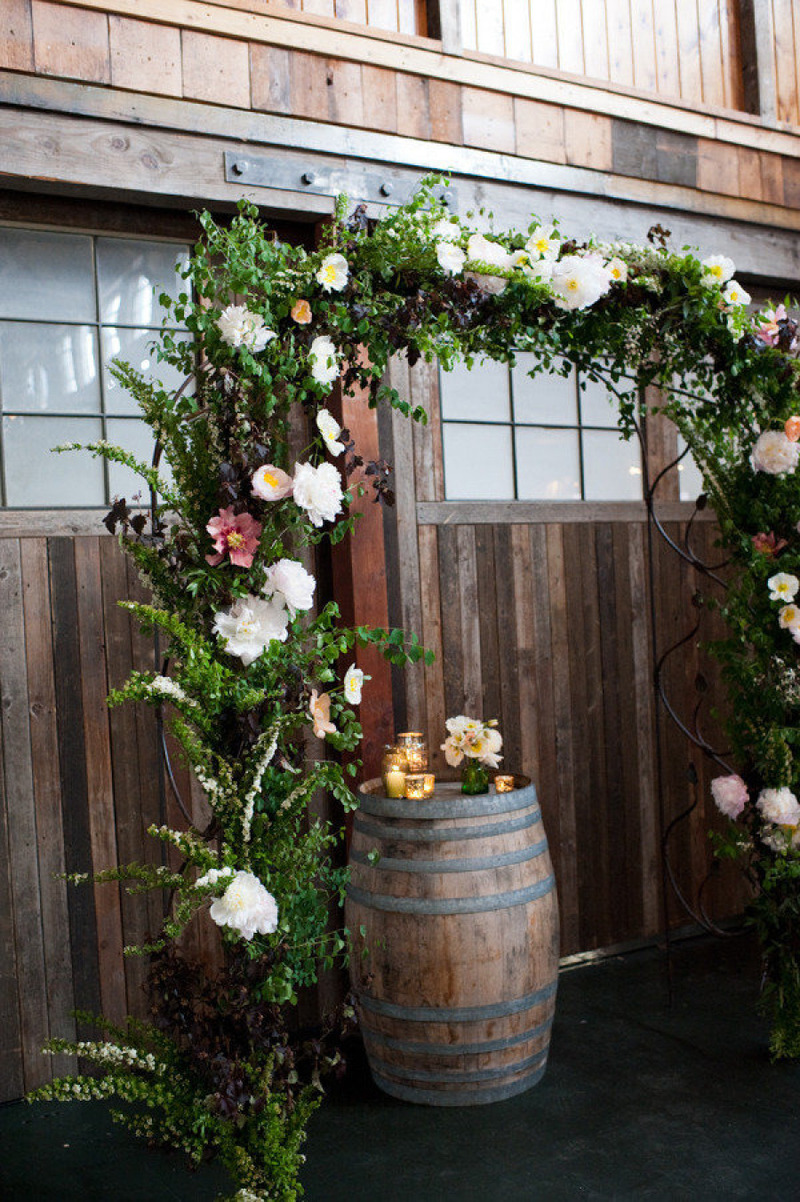 From the ceremony to the wedding reception, you want to make sure everything has a WOW Factor. The setting of your wedding is definitely one of the most important elements of planning your big day and the wedding arch can play a big part in this.
A wedding arch can be erected both for indoor and outdoor ceremonies, depending on the type of venue you choose. This temporary structure under which the bride and groom stand as they recite their vows serves as a focal point at your wedding ceremony, and adds a touch of elegance and beauty to the room or space. So making it beautiful is a must.
Beautiful can mean covering it up with a lot of flowers or ornaments, or just keeping it simple and chic. Get inspired by our pick of 15 stunning ideas for your wedding arch.
Photo: Style Me Pretty [Courtesy of]