10 Unique And Meaningful Gifts That Will Excite Your Bridesmaids
Brides need their besties by their side on their big day.
Great ideas for how to pamper and propose to your bridesmaids.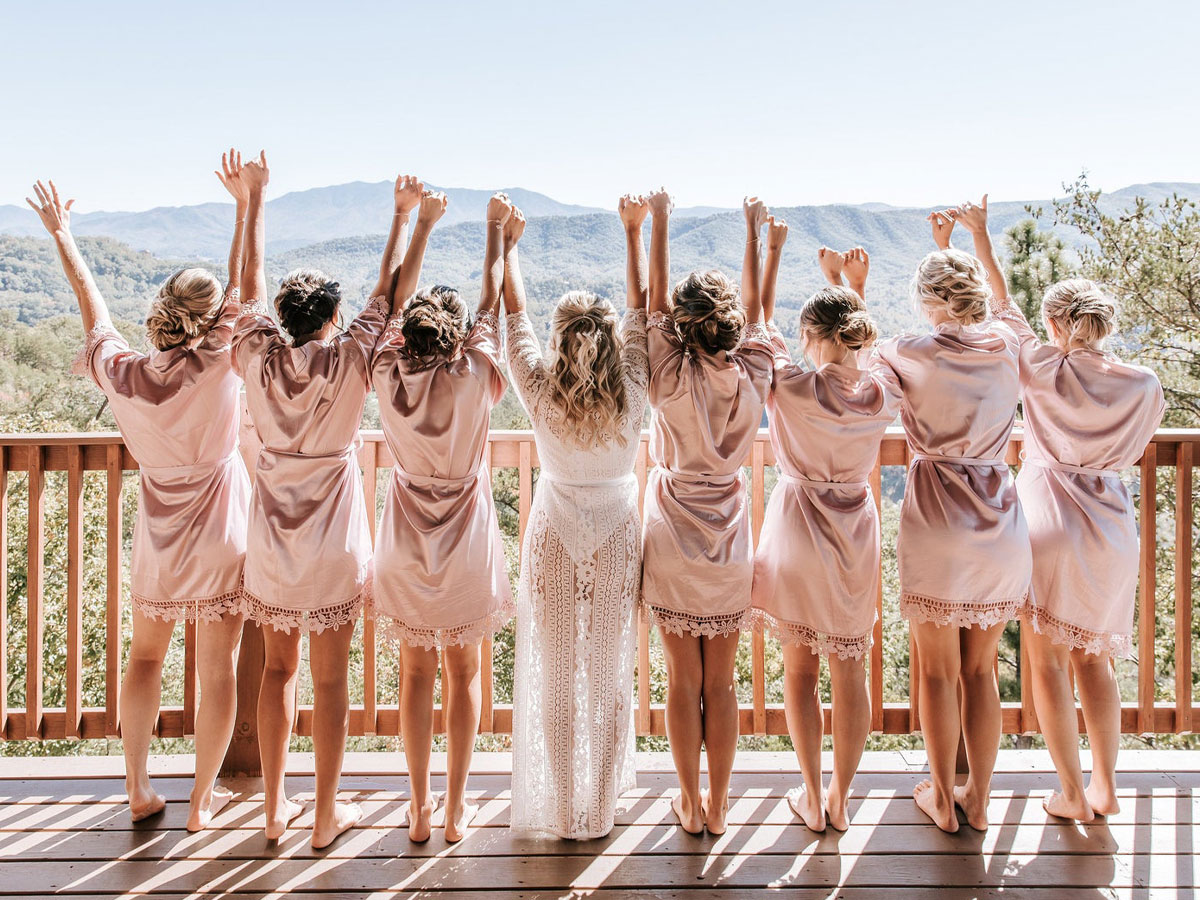 Photo credit: Etsy/LamarieeNewYork
What makes bridesmaids so special? They are a big part of your wedding day. They are there to help the bride survive her big day. They'll grab the tissue box the moment they sense you're about to shed a tear, get you a glass of water after you've sat for over an hour having your hair and makeup done to look glam at the altar. Need we say more? This and many more emotional and sweet reasons is why your bridesmaids deserve to be appreciated, loved and gifted and or proposed to in a very special way. Here are 10 unique and meaningful gifts that will excite your bridesmaids.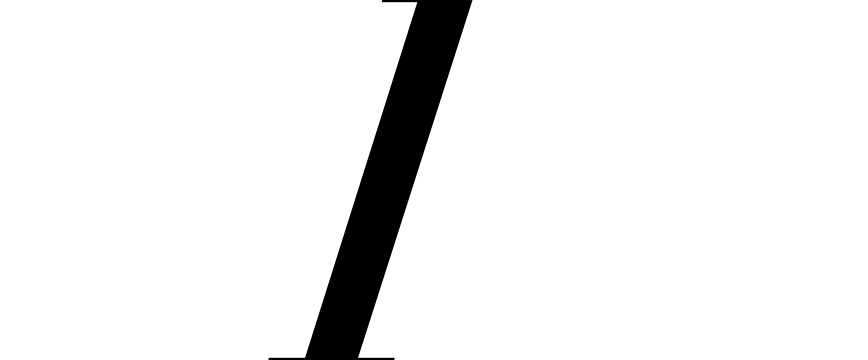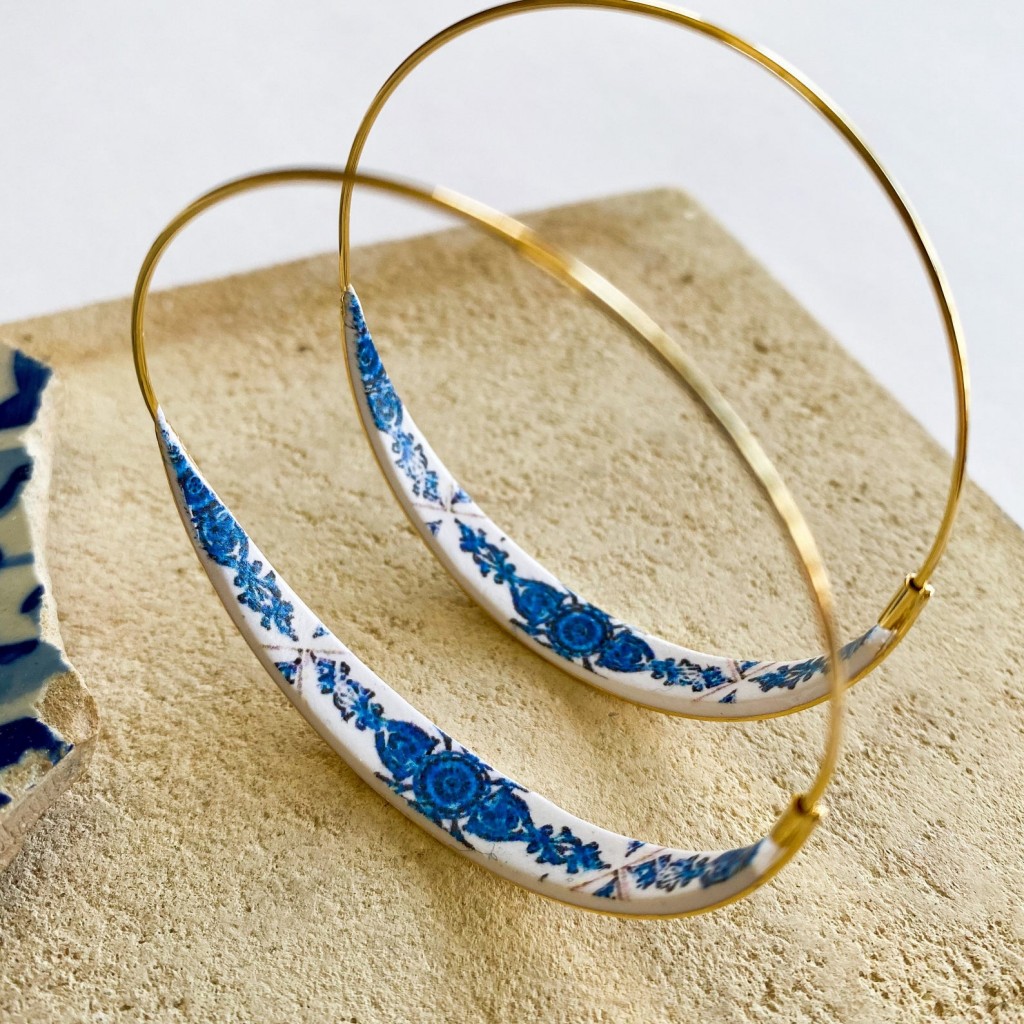 EARRINGS
VersaTILEbyCristina Portugese Tile Hoop Earrings, Was $55 Now $49.50.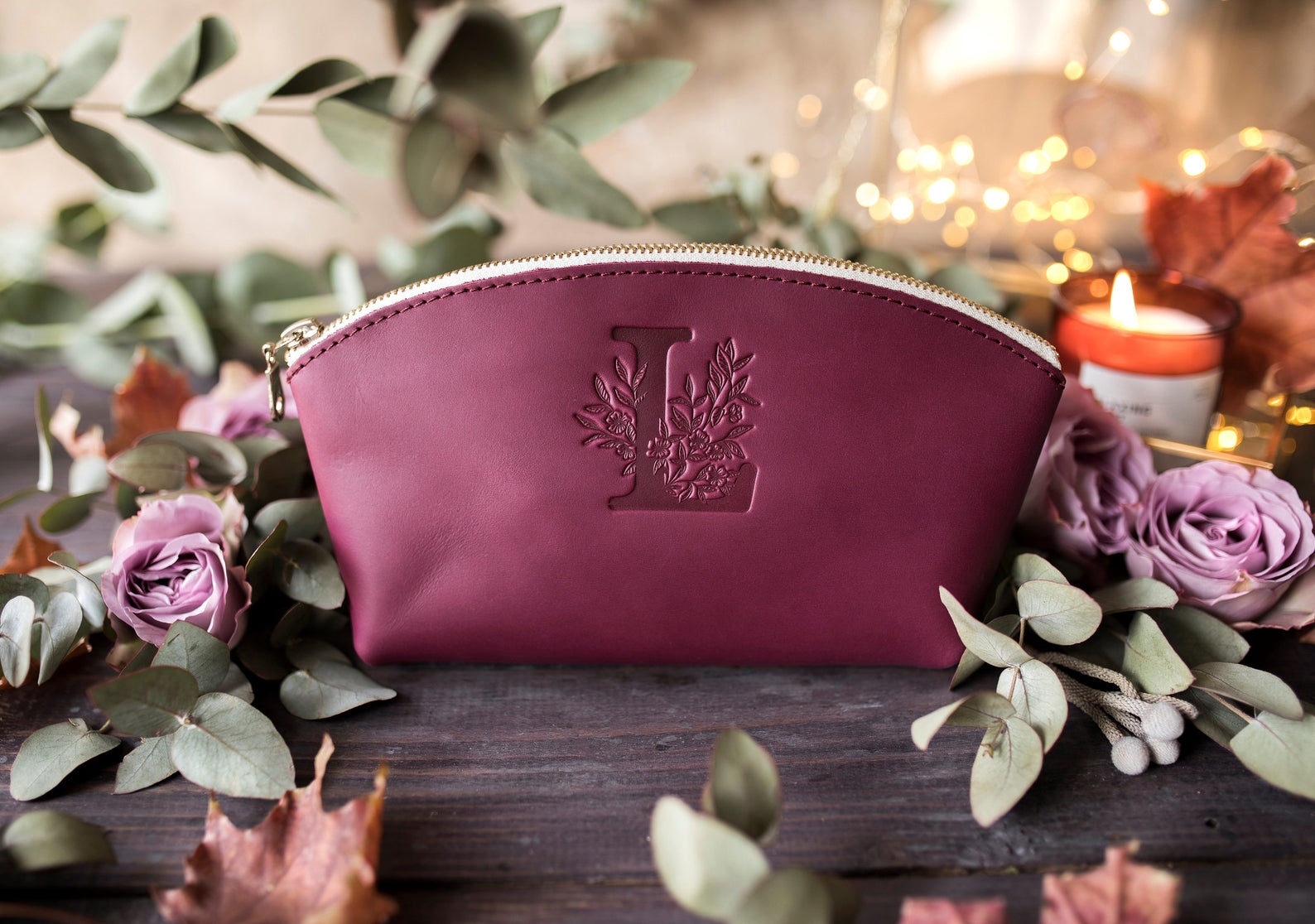 MAKEUP BAG

SoGoodSoWood Сustom Initial Leather Makeup Bag, Was $39.50 Now $29.62.


PERSONALIZED NECKLACE

MignonandMignon Personalized Handmade Layered Necklace, $9.99.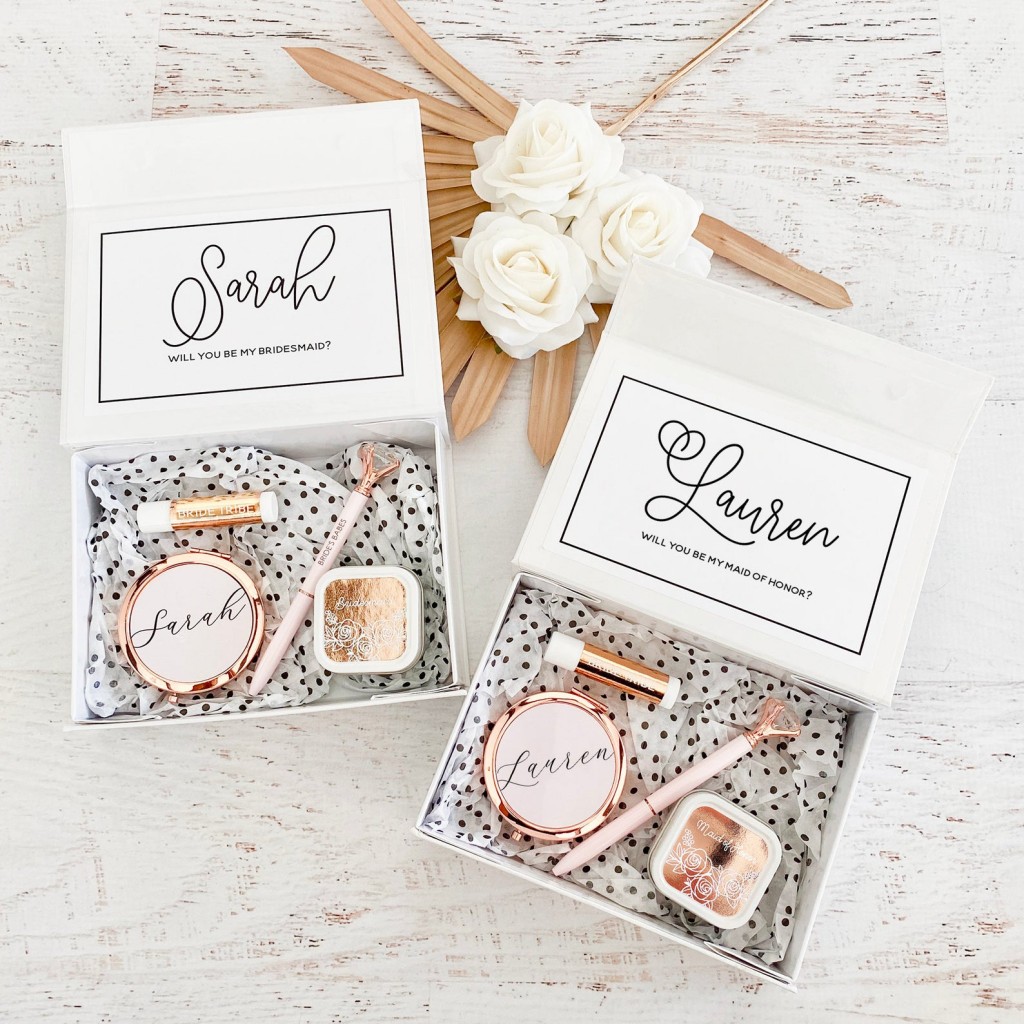 BRIDESMAID PROPOSAL BOX
ModParty Personalized 'Will You Be My Bridesmaid?' Proposal Box, $11.95.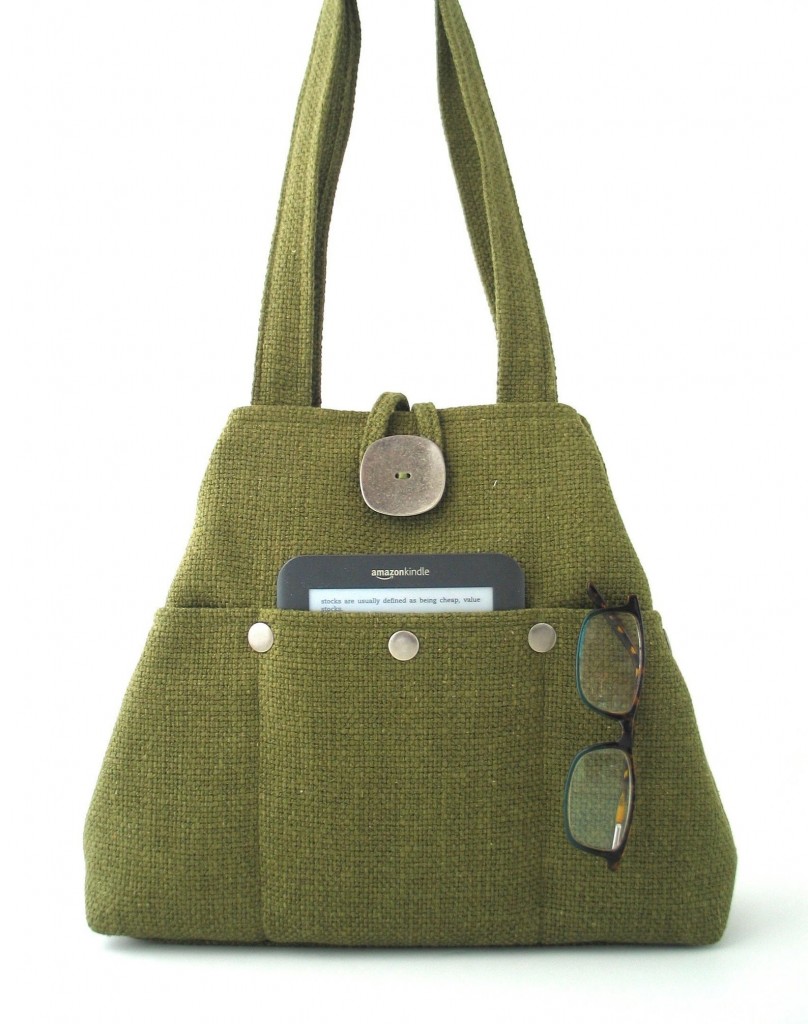 A CONTEMPORARY GREEN TOTE

Daphnenen Convertible Tote Bag, $11.95.


BRIDESMAIDS PROPOSAL BRACELET

HundredHearts 'Tie the Knot' Bridesmaid Proposal Bracelet, $3.99.

See Also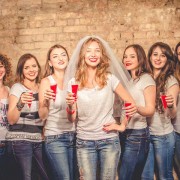 BRIDAL ROBES

LamarieeNewYork Satin Bridal Robes, Was $22 Now $16.50.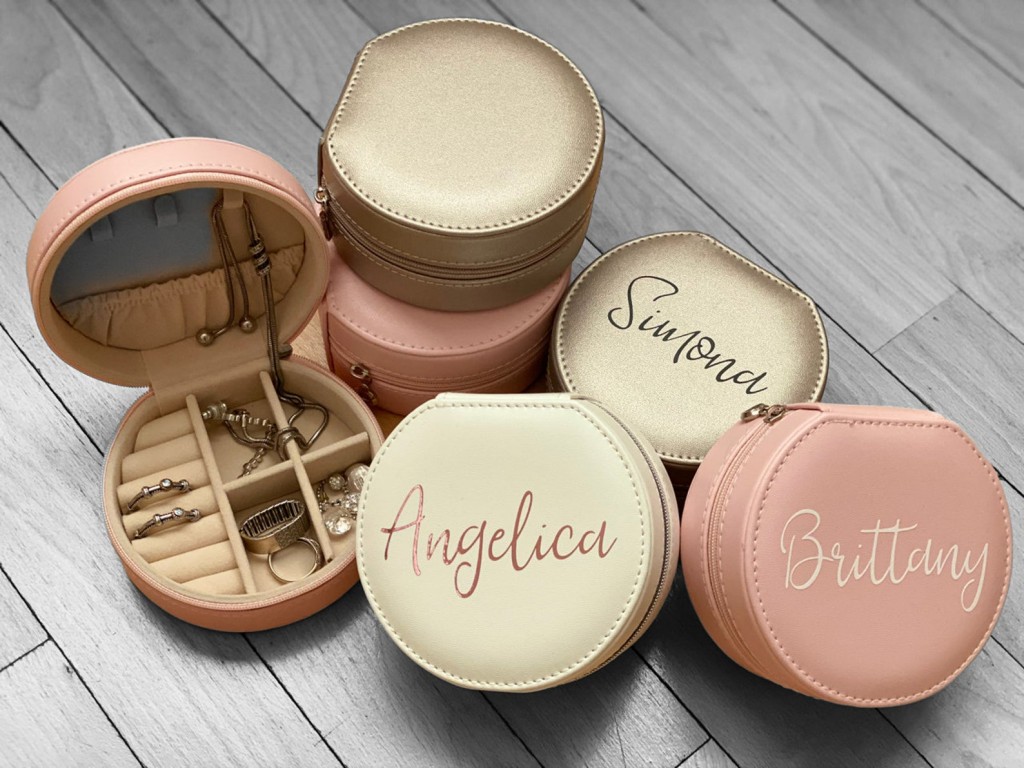 PERSONALISED JEWELRY CASES

DivinePartyGifts Personalized Jewelry Travel Case, Was $21.99 Now $13.19.


PERSONALIZED GIFT BAGS

EstablishedCoGifts Personalized Bridesmaid Gift Bags, Was $24.99 Now $21.24.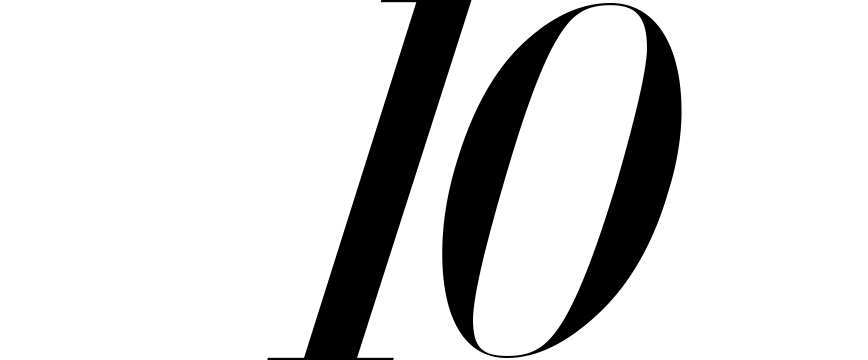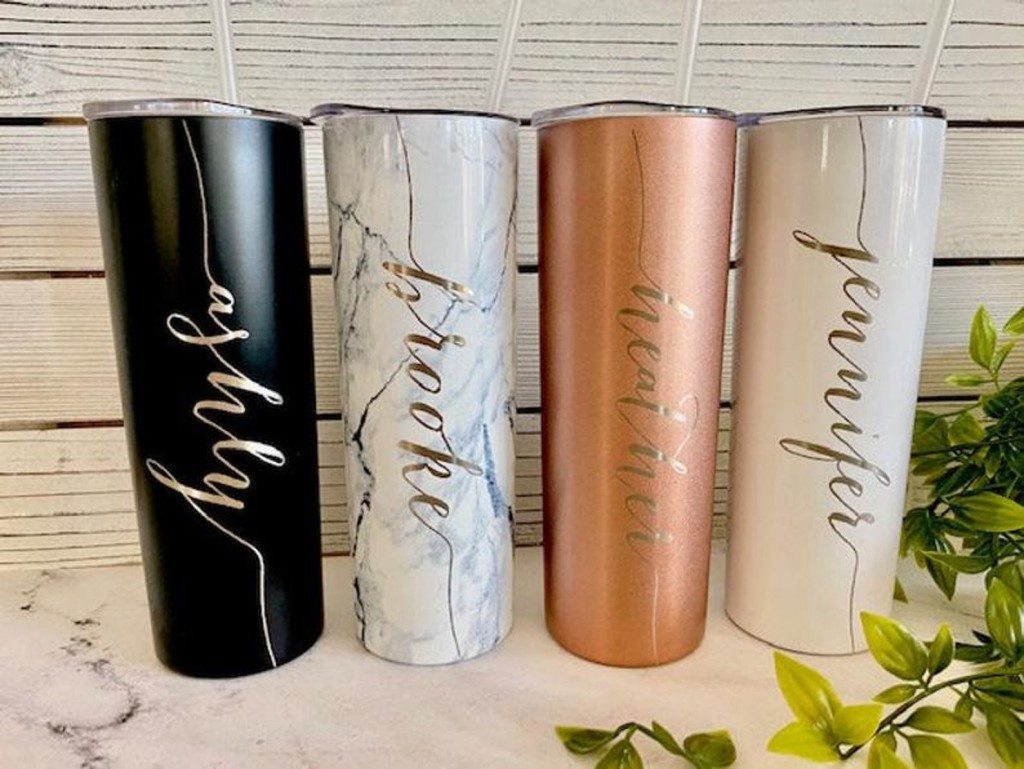 TUMBLERS WITH STRAWS

HangingWithTheBride Personalized Tumbler With Straw, Was $14.95 Now $11.21.