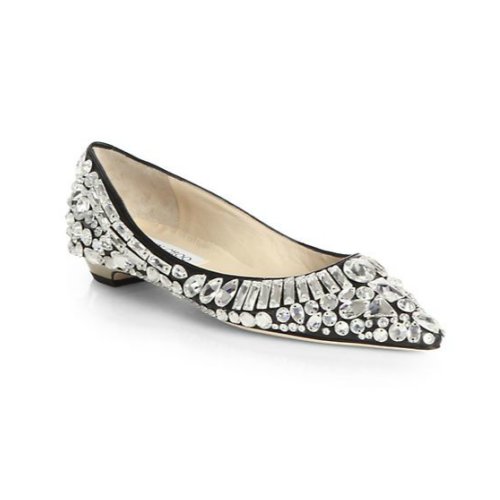 Will you wear the highest most ornate bridal heels OR will you wear a gorgeous yet comfortable pair of bridal flats? That is the question!  Although many brides choose to  wear heels on their wedding day, flat bridal shoes are having a moment for a variety of reasons:
Comfort  Brides are opting to wear flats simply out of the desire to be comfortable.  Even on a normal day, some women just don't feel comfortable in heels. Nowadays, many brides are choosing to wear heels during the bridal ceremony and then later swapping them for flats for the reception.
Outdoor Weddings  Bridal flats are the go-to for outdoor or beach weddings because they won't sink in the sand or dirt.
Height  Some brides ditch their heels because they feel like they're tall enough and don't need the extra boost, especially if the bride is already the same height as the groom.
See Also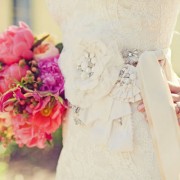 No matter if you choose heels or flats, pick a shoe that is both beautiful and comfortable as you'll likely be on your feet for long periods of time socializing and dancing the night away!  If you decide to make the switch to bridal flats there's no shortage of them to choose from. Here're are 10 pairs of pretty flats to complete your bridal look!