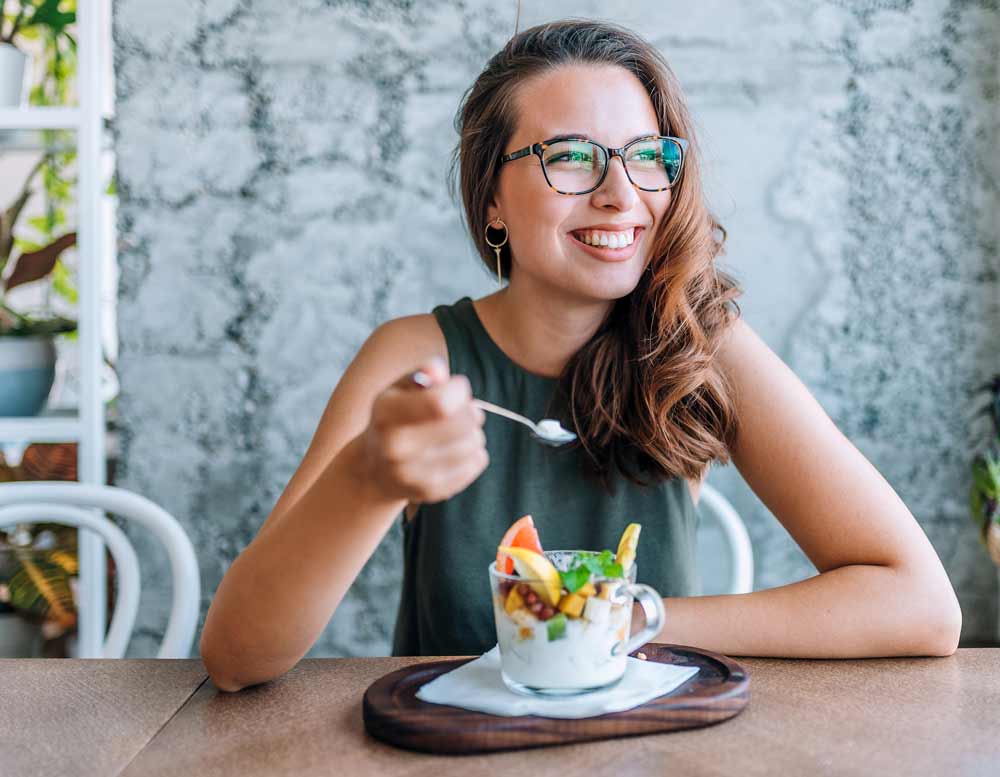 Stock Photo
Most brides begin working out months before their wedding. And as they do so, they change their diets so they would look their absolute best on their big day. Not every bride manages to organize a healthy eating routine weeks before the big day, simply because the wedding planning can be quite stressful and emotional.  Eating the wrong foods can cause bloating and bloating can result in an ill-fitting wedding dress. Here is a list of 10 things you can eat that won't cause you to bloat and will keep you feeling slim and ready for that gorgeous wedding dress.
1. Oranges
Oranges are known to help fight inflammation, making it a perfect food to incorporate in your diet in the weeks before your wedding. Plus, they're full of Vitamin C- a huge bonus to keep away a cold that might come up from the stress of getting ready for the big day!
2. Avocado
Avocados are full of healthy fats, making it one of the most essential foods to add in the weeks before your wedding. They make a great addition to any salad and offer a healthy burst of flavor that everyone loves.
3. Probiotic Yogurt
Probiotic yogurt is full of healthy bacteria that aids digestion, making it a great addition to your diet. Flavored with some fresh fruit, this can even make a sweet dessert if you need a little 'something sweet'.
4. Green Tea
Green tea is known to boost metabolism and burn fat, making it a must for every bride. The health benefits of the delicious tea are endless. Whether you're a matcha fanatic or just love a little honey with your herbal tea, this is a must.
5. Apples
An apple a day keeps the doctor away! Although it may seem cliché, apples are full of healthy fiber and rich vitamins. They've also been proven to help you eat less if you have one shortly before a meal, making it another way to ensure you don't overeat before the big day.
6. Lemon Water
Lemon water is a great way to wake your body up in the morning. Lemon has been known to help aid digestion and flatten your stomach, making it a great way to start off your morning and keep you feeling slim!
7. Bananas
Bananas are full of potassium, one of the most famous vitamins for fighting bloating. They're also full of fiber that helps fight water retention. It's an all-around win!
8. Leafy Greens
Whether they're loaded in the smoothie or the base of your salad, kale, lettuce and spinach are essentials. They're low-calorie and full of fiber and healthy vitamins, making it the perfect staple to add to your diet before your wedding.
9. Salmon
Full of potassium, Omega-3, B vitamins, and protein, salmon is one of the most nutrient-full foods you can have. It's important to make sure you're getting enough nutrients, so a serving of salmon in your salad or next to your veggies at dinner is the way to go.
10. Ginger
Ginger is commonly known for its calming properties to aid in digestion, making it the perfect spice to add in your diet. Flavoring chicken or adding it in some tea is the perfect way to incorporate it into your diet.