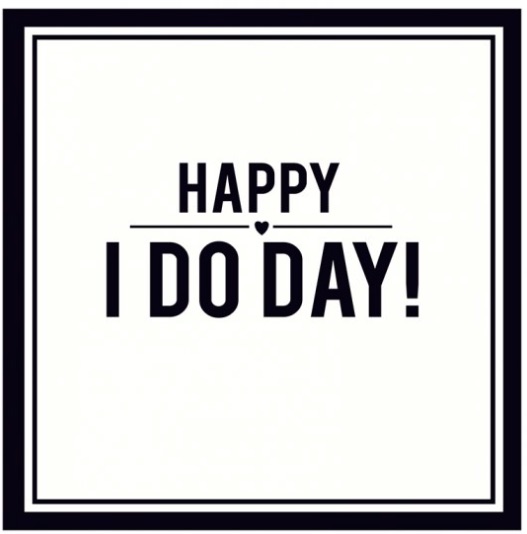 Many brides and grooms typically give each other a special gift on their wedding day. Perhaps the most memorable gift is one that can't be bought but one that comes from the heart. In the digital age, letter writing has become a lost art.
Why not revive it on your wedding day with a love note to your soon-to-be-husband? How to present your message? The "Happy I Do Day!" card from Oliver Bonas was designed especially for the occasion.
Write out your sweet note on this glossy monochromatic card and tuck it in its coordinating black and white stripe detailed envelope.
Now that your love note is signed and sealed, hand it off to one of your bridesmaids for special delivery!