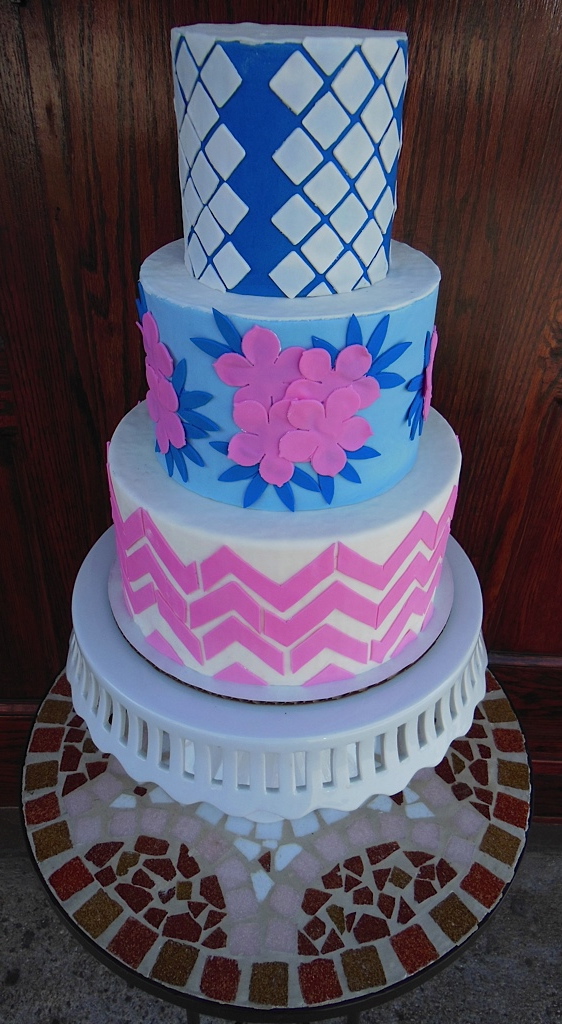 Angela Cuervo and the team at Making That Cake offer couples a very personal approach which every couple needs when choosing and booking their wedding cake. Brides in New York and surrounding areas will love their inspirational designs and delicious flavors.
Celebrity Style Weddings  Tell us about your business
Making That Cake  We make cakes for every occasion. Specializing in wedding, bridal showers & grooms cakes. We go above and beyond to meet every expectation. Our goal is to wow our customers in sight and taste!
CSW  What areas do you cover?
MTC  NYC, Queens, Brooklyn, New Jersey, Staten Island & Long Island.
CSWWhat makes you unique?
MTC  We use top quality ingredients. We take our time with every order making sure not to over book so every cake is treated specially.
CSW  How far in advance should a couple contact you for a booking or meeting?
MTC  At least 3 months in advance.
CSW  Do you have any wishes or expectations for each couple?
MTC  No idea is too crazy or unusual. Any thing is possible.
CSW  What inspires you?
MTC  I'm inspired everyday I go out. There's a design every where you look and go.
CSW  Your 5 favorite things?
MTC
Passion fruit.
Flower molds.

Amazon.com.

Sprinkles.
Lace.
CSW  What are your style tips for brides and grooms?
MTC  My tip would be to not be ordinary. Think a bit outside the box. Don't go all white. Even beige is and yellows are a great choice! My wedding cake was white and red!
CSW  Favorite celebrity wedding?
MTC  Ryan Reynolds and Blake lively.