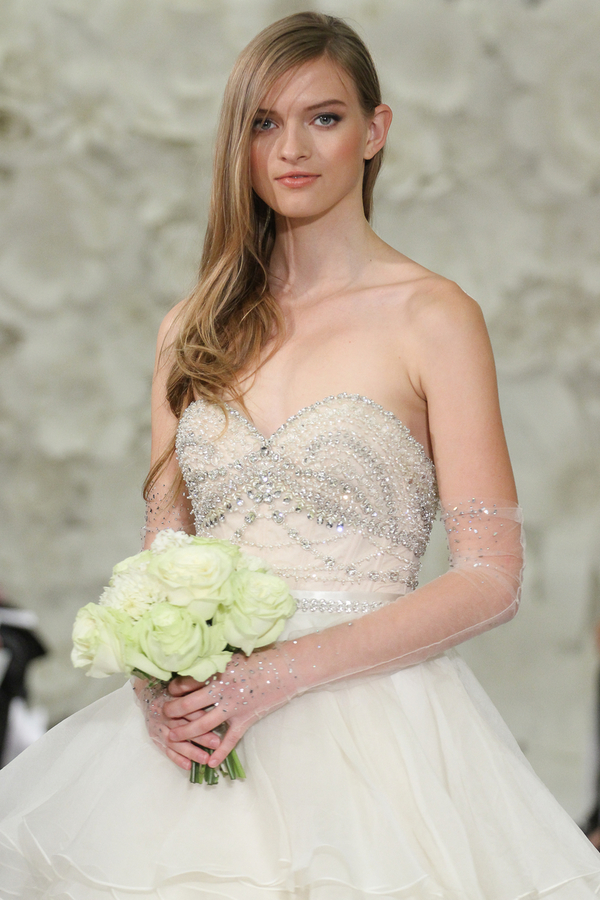 Watters
Spring 2015
Watters brought some whimsy and vintage glamour to the New York Bridal Fashion Week with their Spring 2015 collection. As with every Watters collection, there were so many pretty dresses. 
The collection featured dresses in every shape, length and texture, to suit every wedding style – from their 4 fashion houses, Encore, Love Marley, Watters Brides and WTOO collections.
Their modern interpretation of would-be whimsical and vintage dresses is captured beautifully in the collecting. Some of the dresses displayed flattering silhouette and others dramatic yet feminine. There's also use of a lot of luxurious lace, delicate fabrics, hand-stitched details such as crystal accents and quite a few plunging necklines on display.