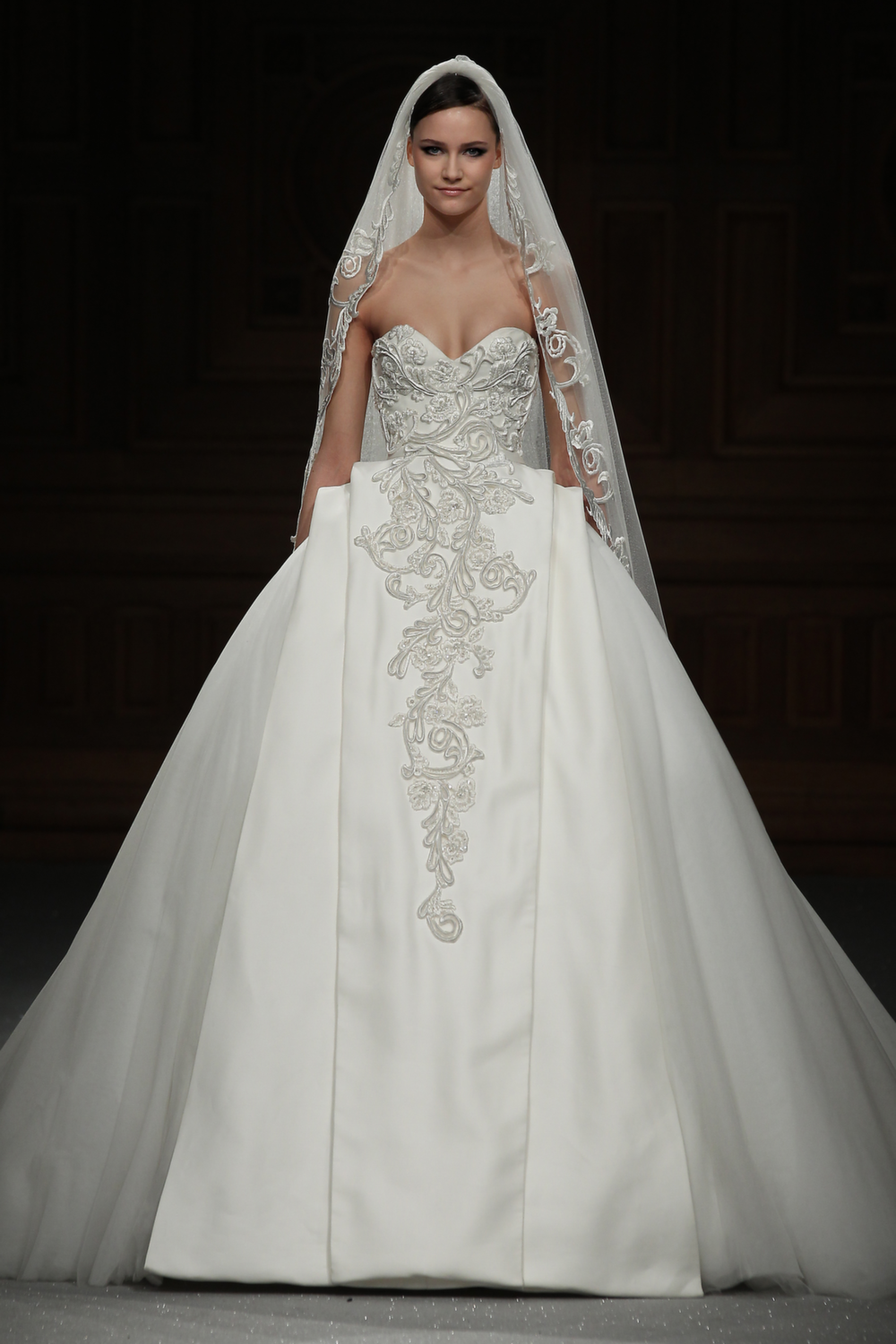 Tony Ward
Couture
Tony Ward Couture Spring Summer 2015 collection showcases show-stopping gowns that are inspired by Gothic Architecture. One of our favorite couture designers, he is known for creating couture gowns that ooze exquisite femininity and sophistication.
The gowns in this collection are so gorgeous they dare a bride to add a splash of color and 'hot' couture to her wedding. The collection sees the amazing designer reinterpreting structural lines and figures, to theatrically reveal a modern silhouette that illustrates a lost heroine of the ancient world. To achieve the alluring looks to die for, Tony Ward let intricate shapes collide and intertwine in the collection, where elegant filigrees morph into a variety of feminine looks.
Every bride-to-be knows a thing or two about wanting to look unique on the big day and in our opinion the dresses are ticking all the right boxes. The dramatic yet romantic collection are made with fabrics that are a mixture between Zibeline, printed Gazar, embroidered Crinoline and Lace. Delicate pink, silver and blue are balanced with stronger, luxury and neutral colors such as black, white, and antique gold, resembling the materials that represent the cathedrals stained glass windows where abundant light shines through. Ornamental Silk wires are also used to create subtle three-dimensional details – a new technique developed at the one and only Tony Ward Ateliers.
We are in love with this collection, it makes you want to walk down the aisle in a fabulous couture gown, feeling very feminine and majestic all the way.
See Also