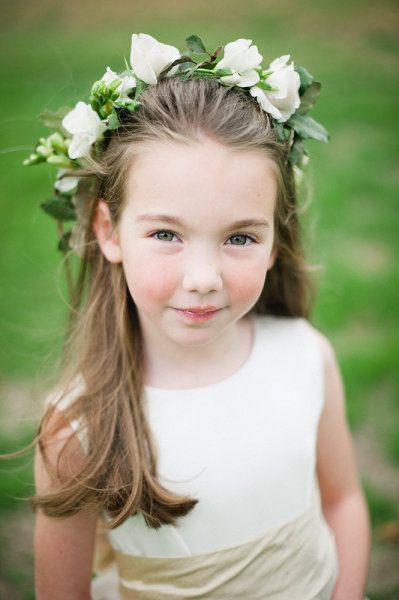 The flower girl is quite possibly the cutest and sweetest little wedding guest on your list. You found her the perfect fairytale dress to wear on your special day. Don't forget to crown her, like the princess she is, with a pretty floral head wreath.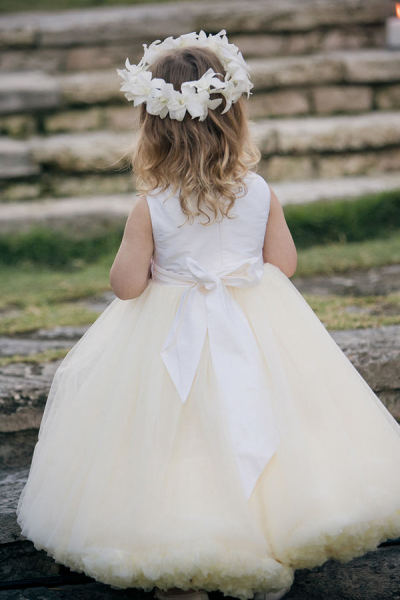 A simple white floral wreath is angelic.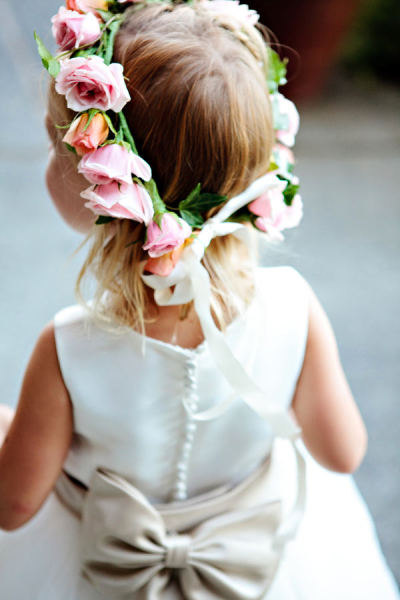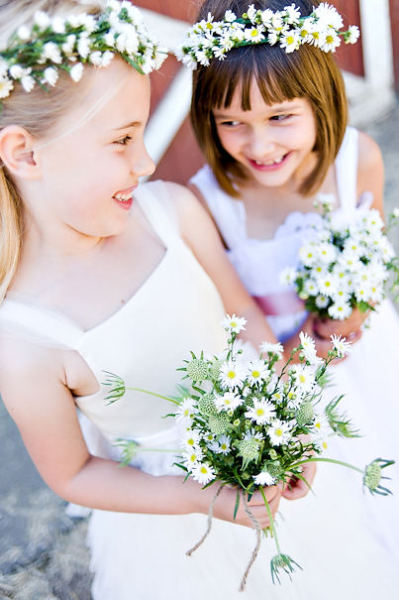 These fancy flower girls are wearing crowns of daisies and carrying daisy bouquets.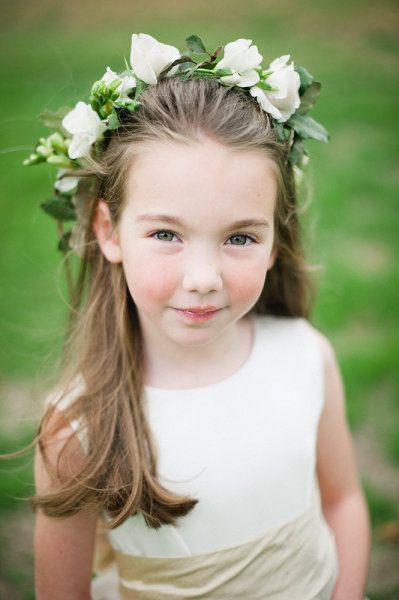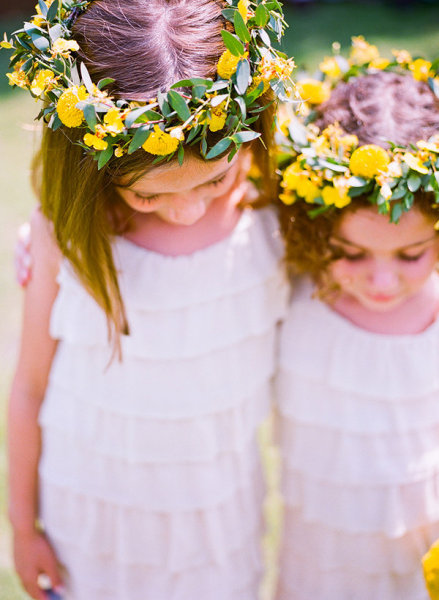 These bright yellow blooms are a nice contrast to their white dresses.
Browse more floral head wreaths at Style Me Pretty.