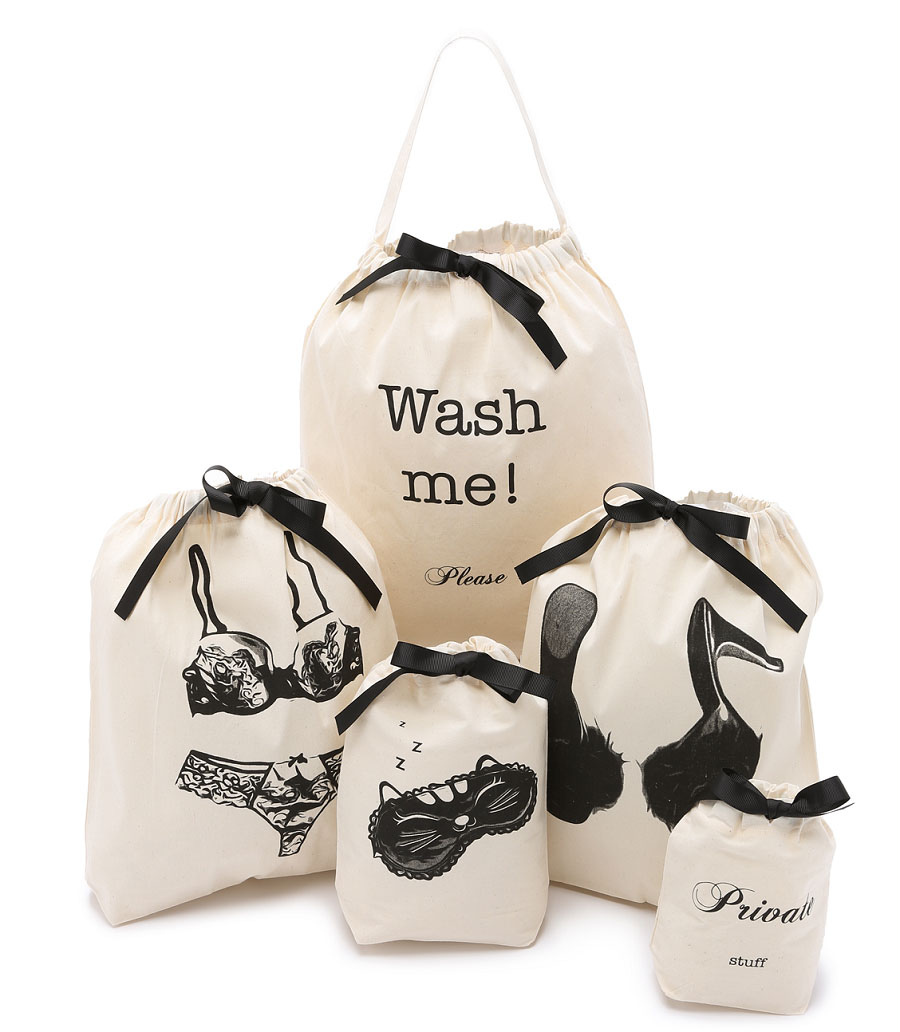 You've been planning your honeymoon for months… maybe even years. Don't waste a minute of it looking for your belongings. Besides, you've got better things to do than dig through your luggage, right? Keep everything you plan to travel with organized and easy to find in these clever bags by Bag-all.
These pouches feature graphics of items you'd want to organize and find fast like jewelry, shoes, lingerie or primping tools. There's even a pouch for stowing away any dirty laundry while you're on-the-go. Choose from their collection of 23 pouches for almost everything you need to pack for your fabulous honeymoon.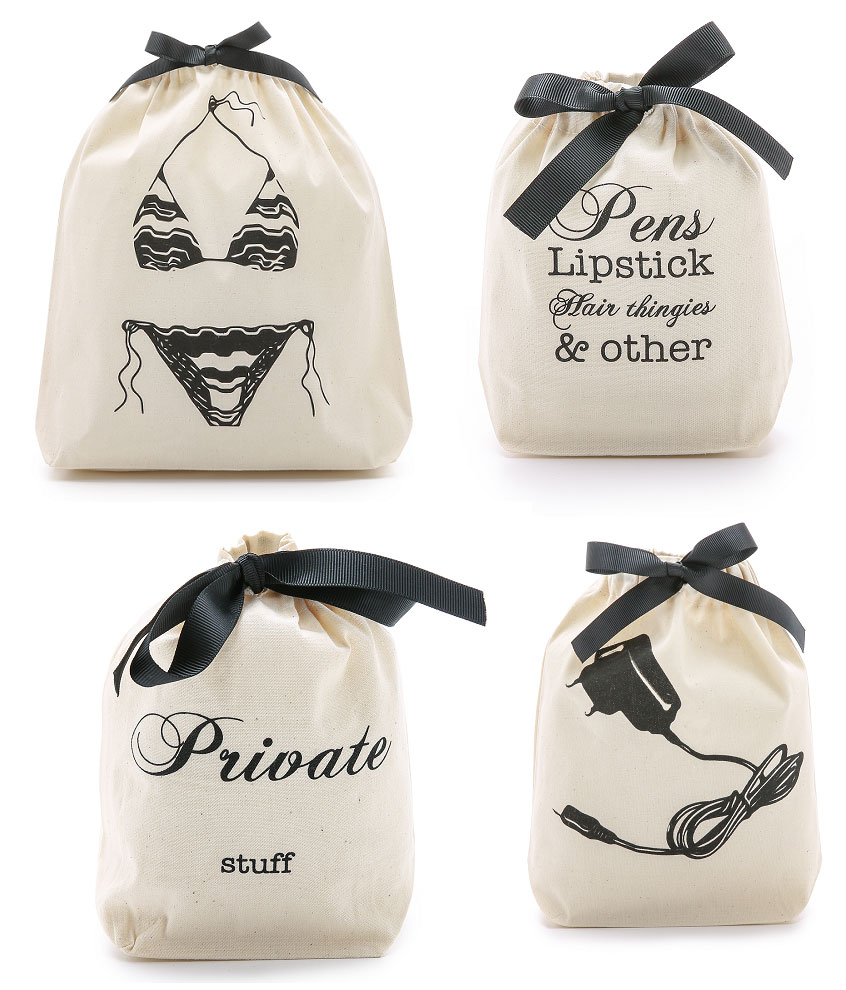 Totally affordable and ultra stylish, it's the hip way to tote your essentials while traveling.
See Also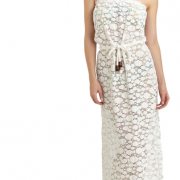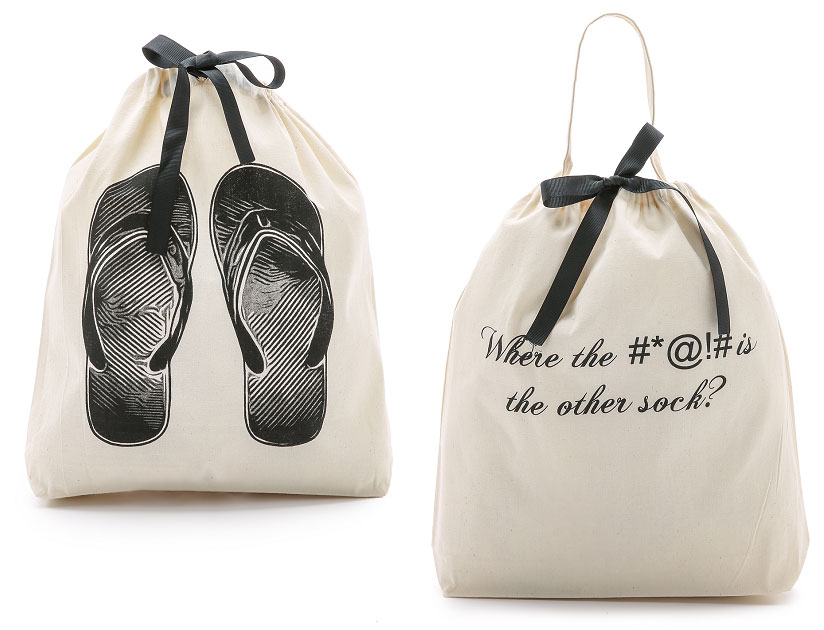 Now that your luggage is sorted and packed, have a fabulous honeymoon!