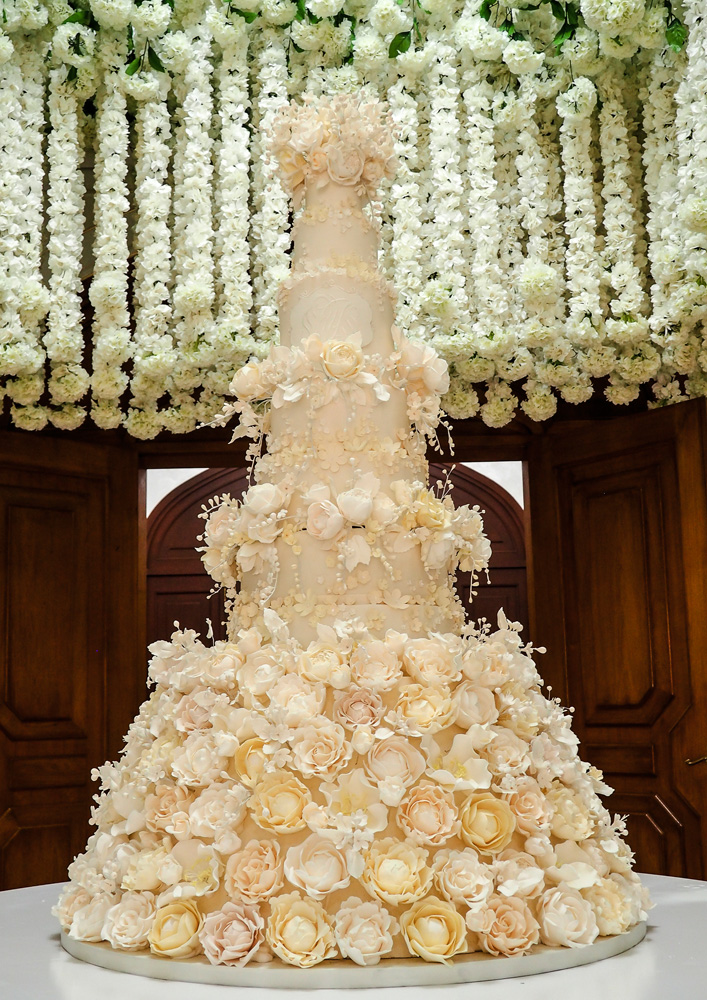 Leading cake designer Rosalind Miller Cakes makes some of the most beautiful cakes you've ever seen. Founded by Rosalind Miller, a lecturer in Design at the Central Saint Martins College of Art and Design, the acclaimed cake designer applied her artistic skills to cake design.
A trip to New York's famous Bakery, Magnolia enables Rosalind see an opportunity for decorating cupcakes with elaborate sugar flowers and decorations. A trial sale at London's Greenwich Market proved a big hit. The rest is history. With a reputation for her unique and trendy cakes, it's no wonder she has won the award for London and National 'Best Wedding Cake Designer' 2 years in a row, plus Rosalind is now a judge for the same category.
Celebrity Style Weddings  Tell us about your business:
Rosalind Miller Cakes  Rosalind Miller Cakes specialises in bespoke wedding cakes, celebration cakes, and confectionaries that are both contemporary and timeless. We pride ourselves on our unique design, attention to detail, and exquisite flavours.
RMC  Having won The Wedding Industry Awards 'National and London Best Wedding Cake Designer of The Year' in 2012 and 2013, Rosalind is recognised as one of London's top cake designers.
We also supply a range of "Exclusive to Harrods" wedding cakes, celebration cakes, and cupcakes in the Food Halls at Harrods.
From our studio in London, we not only make cakes and confectionaries, but host consultations and teach masterclasses in baking and cake decoration. As well as designing cakes, Rosalind also has a book published, 'Wedding Cakes' by Rosalind Miller.
CSW  What areas do you cover?
RMC UK and international.
CSW  What makes you unique?
RMC I taught as a lecturer in Graphic Design at Central Saint Martins School of Art and Design for many years before moving into the world of baking, and my background as an artist and designer has played a key role in my approach to cake design.
We are constantly creating new designs and pushing boundaries in the world of cake design and sugar-art, and I think my experimental approach helps me to come up with unique ideas.
CSW  How far in advance should a couple contact you for a booking or meeting?
RMC We advise couples to book a consultation as far in advance as possible, but after the venue has been decided on, as this plays a key role in the theme and design of the wedding.
CSW  Do you have any wishes or expectations for each couple?
RMC We appreciate that ordering a wedding cake (like many aspects of planning a wedding) is something completely new to most people, and don't expect each couple to come to us knowing exactly, or even slightly, what they want.
We enjoy working both with couples who have a clear sense of what they want in a cake, and those who come to us with a blank canvas so that we can draw out their inspirations and ideas during our conversations.
Sometime the most successful designs come from small pieces of inspiration such as a detail on the dress or a particular flower, so it always helps if the couple come prepared with information/visuals of anything that has already been planned.
See Also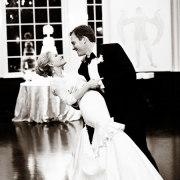 CSW  What inspires you?
RMC I take a lot of inspiration from fashion. For example, the most recent collection – the 'Floral Couture' collection – was inspired by couture gowns combined with floral sugar-art. Also, fairytales, folklore, and jewellery are big inspirations for me this year.
CSW  Your 5 favorite things?
RMC
1. My garden in May which I get a lot of inspiration from.
2. Our raspberry and vanilla cake with Wwiss meringue buttercream which is by far my favourite cake flavour and our most popular too.
3. My cat "Vanilla" who is very old and currently looks like a lion after having a lion-cut.
4. My daughter Yasmine who works with me and helps run the business.
5. Walking on the Scottish Highlands moors.
CSW  What are your style tips for brides and grooms?
RMC I always advise our couples to go for a design that compliments and works in harmony with the wedding design. The cake is a focal point and should fit in beautifully. I also advise them to not try and incorporate everything they like in the cake design. The most elegant cakes can be those which feature just one or two statement ideas and don't become overly fussy.
CSW  Favorite celebrity wedding?
RMC JFK and Jackie O.