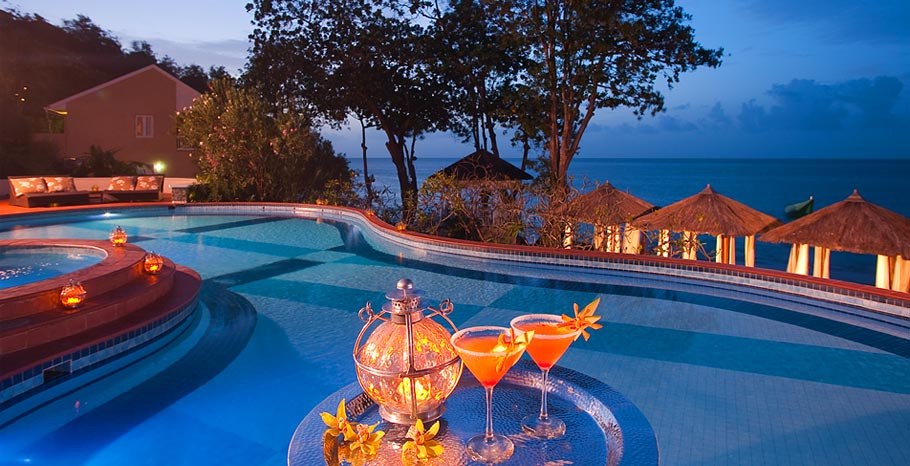 If you have your heart set on a tropical honeymoon destination, then you'll definitely want to consider celebrating wedded bliss with an all-inclusive Sandals luxury experience in St. Lucia. Newlyweds flock to Sandals Resorts because they are some of the most romantic places on earth dedicated to people in love.  Every Sandals Resort has its own unique Luxury-Included® experience and are considered the ultimate destinations for all-inclusive honeymoon packages in the Caribbean.  They boast luxurious accommodations, the best land and water sports, and a variety of top gourmet dining choices.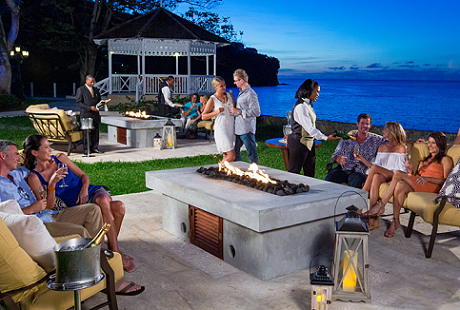 Can you imagine having your own personal butler to cater to your needs? How about a romantic in-room couples massage? Those are just a few of the many perks you'll get when you choose The Honeymoon Luxury Package in St. Lucia.  This particular package is available at all three Sandals Resorts in St. Lucia and provides private transfer from the airport, a private four-course courtyard dinner for two, pool side reservations, dinner reservations at Gordon's, a private sunset photo session on the beach, and personalized keepsake robes shipped directly to your home.
If you crave more, only Sandals gives you three vacations in one with their exclusive Play at 3 Program.  No matter which Sandal's Resort in St. Lucia you decide to stay at, you'll get to play at all three by experiencing 20 different restaurants, ever-changing entertainment, all the beaches, and every amenity. Even round-trip transportation is included between the resorts.
See Also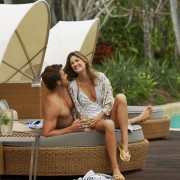 Whatever your ideal romantic honeymoon getaway entails – an adventure in the tropics,walks on the beach, peace and serenity, or lounging in the lap of luxury – Sandals first class amenities and countless activities make it the perfect island escape to share and celebrate your love.