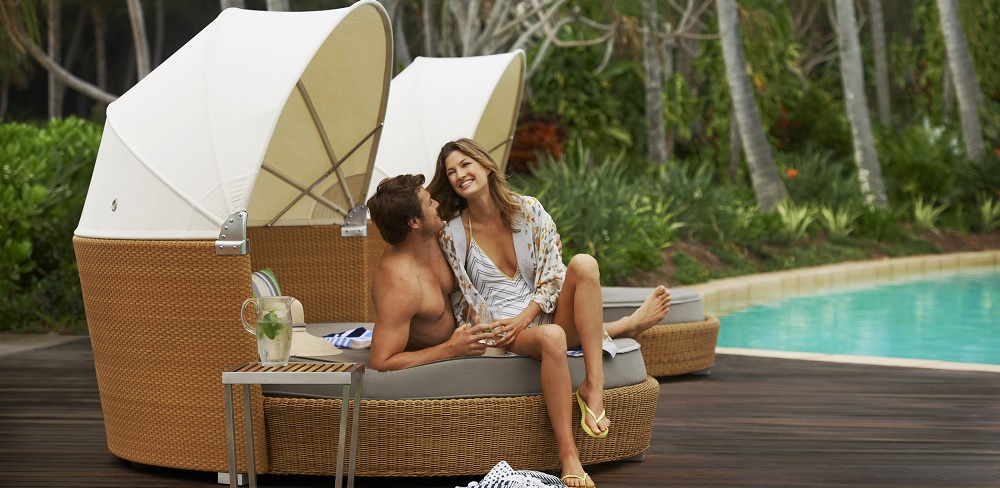 When people think of Australia, beautiful beaches, the outback and the Great Barrier Reef all come to mind.
The place is gorgeous and as you may know, has produced some of Hollywood's hottest such as Nicole Kidman, Russell Crowe, Hugh Jackman, Naomi Watts all of whom come back to the laid-back lifestyle that Australia offers. True, Australia is a trek to reach, but if you have the time, there are so many luxurious places to spend your honeymoon.
Hayman Island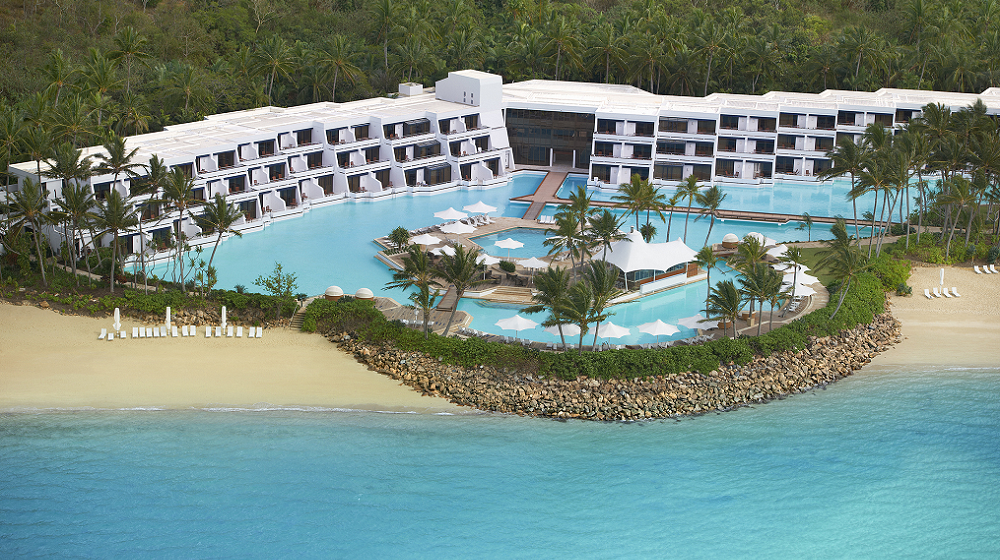 Situated on the Whitsundays in Queensland, Hayman Island is a private island and sets the scene for the most romantic and enchanting wedding or honeymoon. Wed on the white sand beaches, the Stella Maris Chapel, or surrounded by lush tropical rainforest, and celebrate in one of the many fine dining options. Stay in the beach house or beach villas, which include a Butler Service and private pools. Your stay on Hayman Island will take you into total relaxation and you will leave feeling completely pampered and content.
Byron Bay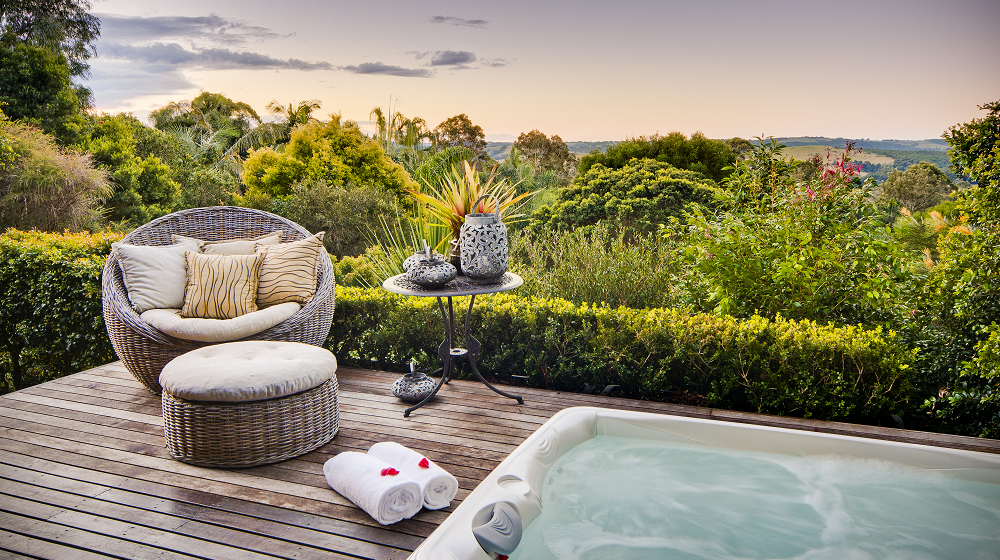 Known for its surf and relaxed vibe, Byron Bay is a beach town where you can chill out! Luxury accommodation dot the surrounds, and if you want a secluded hideaway, Gaia Retreat and Spa is located in the nearby Hinterland, and their honeymoon package includes a private spa on an outdoor viewing deck, champagne, spa inclusions and gourmet meals. Owned by Olivia Newton-John, this retreat is an idyllic setting to connect with each other.
Sydney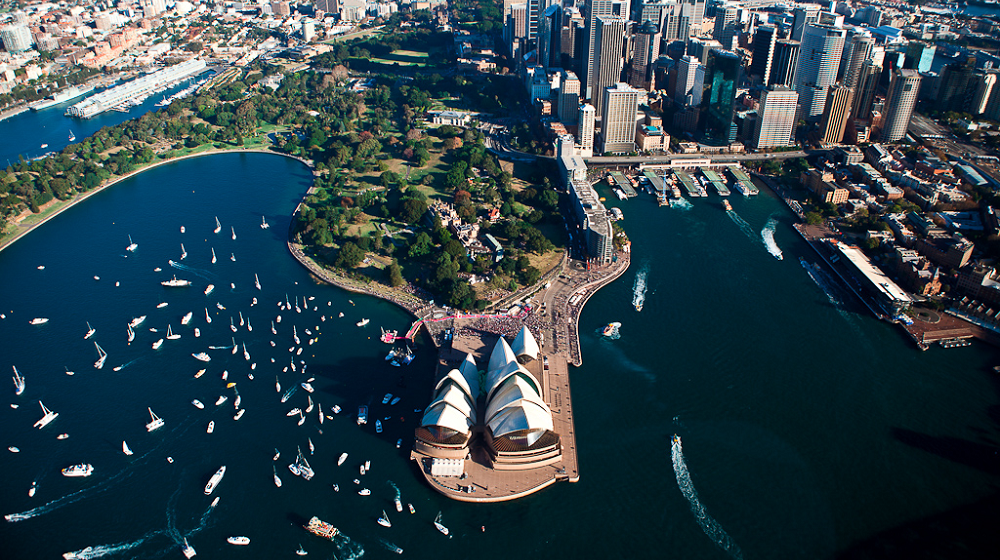 Sydney is the perfect honeymoon destination for a city escape. Visit the renowned Sydney Opera House in all its beauty. You may even be able to see a show there. Spend the day at the famous Bondi Beach or take a private helicopter tour over the city. Stay at the Four Seasons Hotel for ultimate indulgence and breathtaking views of the city skyline and the Sydney Harbour Bridge.
Alice Springs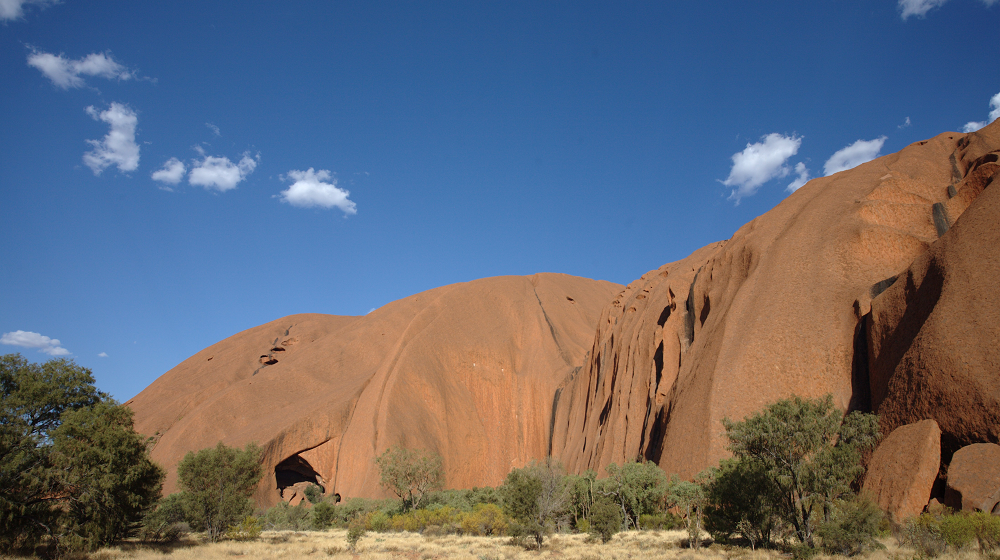 The outback of Australia is truly an unforgettable destination. The vibrant red colors and the famous Uluru (Ayers Rock) make it the perfect backdrop for your wedding or honeymoon. Intense sunrises and sunsets evoke romance. Longitude 131 have 15 luxurious eco tents, and you can experience this beautiful location with a dinner under the stars, or book a private dining option where you can have amazing views and tranquility all to yourselves.
Photo: Sydney – flickr/PavelSigarteu, Alice Springs – flickr/SimonTunbridge