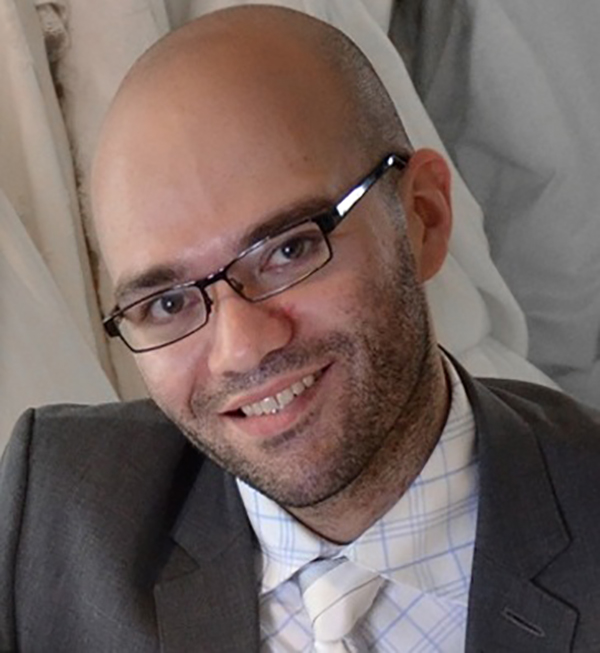 Recently, we had the pleasure of interviewing bridal designer Angel Rivera.  He told us about the moment he realized he would become a designer, the inspiration behind his collection, and how you can be an unforgettable bride!  Read on to see which celebrity bride he'd love to dress for her big day and how he envisions her bridal style!
Celebrity Style Weddings  How did you get into the business of fashion? Did you always want to be a couture bridal designer?
Angel Rivera  Every Saturday, as a young child, my mom took my sisters and I to the flower park. We would watch the brides in their beautiful gowns taking their wedding photographs. I became obsessed with their gowns, the way they looked, and the joy in the air.  So at the very young age of six, I knew right there and then I wanted to design wedding gowns.  It is such a special moment in a woman's life.  I could see it in their faces and I wanted to be a part of it somehow.
CSW  You've worked for several top fashion and bridal design houses in your career. What motivated you to launch your own label?
AR When a friend asked me to create a one of a kind wedding gown for her wedding, I designed and sewed it myself.  Then word spread through word of mouth, and soon I was spending nights and weekends sketching, cutting and sewing to keep up with a growing demand for my gowns.  So in 2009 I decided it was time to launch my own label.
CSW What is the inspiration behind your latest bridal collection? Are your inspirations constant or do they change?
AR My inspiration comes from my brides.  This season, I really focused on what brides were looking for as I traveled across the country during my trunk shows.  Although my inspiration can really come from many things.
CSW  You have a beautiful flagship in Lyndhurst, NJ where soon-to-be-brides can view your entire collection at their own leisure. What can they expect the moment they walk into this bridal paradise? What is the Angel Rivera experience all about?
AR  At the Angel Rivera Atelier we believe brides are shopping for more than just a dress; they're looking for an intimate experience.  After all, shopping for a wedding gown is something many women only do once in a lifetime. It helps to have the practiced eye of an expert on your side.  What we have accomplished at the Angel Rivera Atelier has exceeded expectations. The Angel Rivera Atelier is happy to offer an intimate one on one experience for brides.  Making every bride feel comfortable, and all about her is the goal of the atelier. The one on one experience is where brides can view gowns, and accessories undisturbed and at an unhurried pace and is filled with a color scheme and furniture that I'd love to have in my own house – (think French opulence).
CSW  Is there any particular gown in your collection right now that is popular with brides?
AR  I think our style Leslie from this season has been a bride pleaser!  Leslie has a lace bodice which is timeless and a very long flowing silk chiffon train.  Perfect for a cathedral or outdoor wedding!
CSW  Do you have a favorite gown that you've designed that you can tell us about?
AR  I do not have a favorite gown-they all have a special spot for me!  Do you know how parents says they love all their children equally? I feel the same way about my bridal gowns!
CSW  In your opinion, what do you think makes a bride's style unforgettable?
AR  I think a brides style is unforgettable when she brings her personal definition of "happily ever after" to life with one-of-a-kind details!
CSW  Who would you like to declare as the best celebrity bride ever? What did you love about her bridal style?
AR  My all time favorite Celebrity bride I would have to say is Jacqueline Kennedy!  Her beautiful ball gown was just perfect!  It had a flattering silhouette but the details the gown had were just timeless!  That gown would work just perfectly for a bride today!
CSW  You also dress the stars! Country singer Martina McBride wore one of your stunning gowns at the 2012 Country Christmas Concert in Nashville. What was it like designing for her?
AR  It's always exciting but nerve racking designing for celebrities!
CSW  There are several celebrities that are currently planning to take a trip down the aisle. Is there a celebrity bride-to-be that you'd love to dress for her special day? How do you envision her gown?
AR  Sophia Vergara!!!  I love her!!  She is the Angel Rivera bride!  instead of describing what I think would look amazing on her let me just show you!(attached is sketch)
CSW  When you're not busy designing your next collection, what do you like to do?
AR  Relax at the beach with a good book and my sketch pad just in case I get an idea!
CSW  Do you have any plans to pursue any new fashion ventures?  What's next for you?
AR  Looking ahead I would like to introduce a special occasions collection, ready to wear, shoes, and a fine jewelry collection to complement my designs!  But you will have to stay tune!