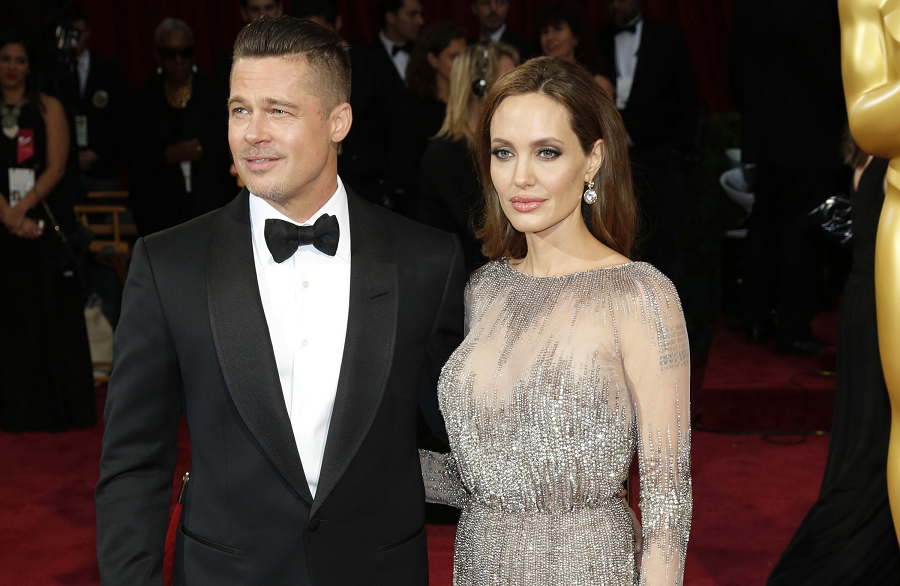 It's a working honeymoon for Angelina Jolie & Brad Pitt! The newlyweds were recently spotted for the first time since their wedding last month in the Mediterranean where Jolie and Pitt are filming their new movie, By The Sea. The couple and their kids were enjoying a relaxing afternoon on a luxury yacht off the coast of Malta.
In case you missed it, the longtime couple quietly tied the knot August 23, at Chateau Miraval, the family's estate in Correns, France. Speaking about their six children after the nuptials. the couple told Hello! magazine, "They are our best friends and the people closest to us in our lives." Jolie added: I wanted the kids to be a part of everything because that's our family. That represents the way we live our life together."
Keeping that in mind, the bride and groom made sure to include all of their children in every aspect of the wedding festivities — including the dress!  Jolie's much talked about one-of-a-kind gown and veil were adorned with designs drawn by their children and hand-stitched by Luigi Massi, close friend and Atelier Versace master tailor.
Soon after they said "I do" in France, the whole family packed and jetted off to Malta.
See Also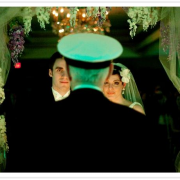 Even if it is a "workmoon" We hope the newlyweds enjoy it!