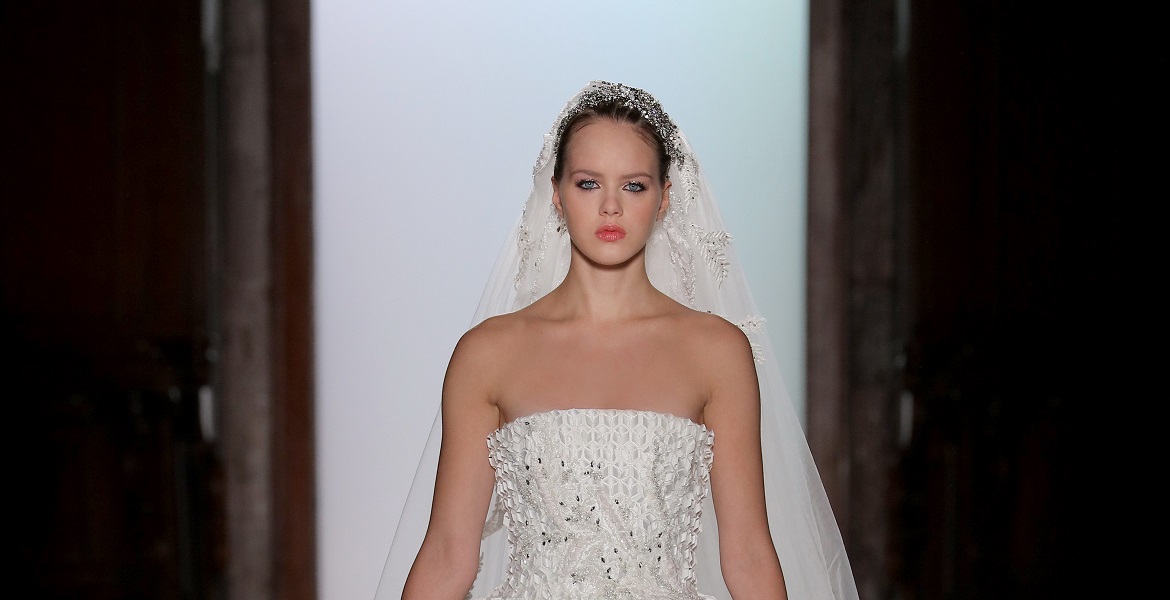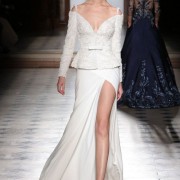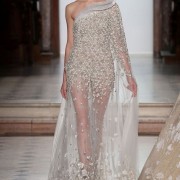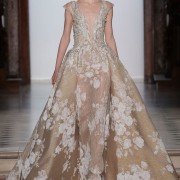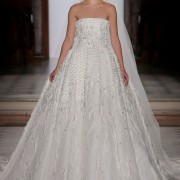 View Gallery
As we arrived at the Paris Fashion week to watch Tony Ward showcase his Spring/Summer 2018 Couture Collection, we had no doubt he would dazzle us with his stunning pieces as he does every year.
Tony Ward, a designer that has always been an accolade to the femininity of women had done it again, and this time his Spring/Summer couture collection was an inter-dimensional portal inspired by never-ending patterns.
Showcased at the prestigious l'Oratoire du Louvre in Paris, the collection was very distinct and regal, with prominence of culture and epoch.
As we watched each model show off each piece, we quickly noticed a few that our brides can't wait to see. Among the collection were sophisticated wedding dresses, evening dreses and trouser suits.
The off-shoulder and strapless wedding gowns featured in the collection were beautiful. They had bustiers that overflowed with crystals and intricate silk embroideries.
The evening dresses that came in different hues featured mermaid silhouettes that showcased the sensuality of womanhood. Some with soft powder hues made from intricate fabrics and presented the resilience in femininity. And while these were evening dresses, they were so stunning and would sway the stylish bride.
The beautiful black dresses dripped with elegance on the runway. Each dress comprised of perfectly beaded bodice that faded from silver to a black tones, while the nude and dusky pink gowns made the beautiful models ooze sophistication. Each piece effortlessly merged regal style and modernity with such elegance.