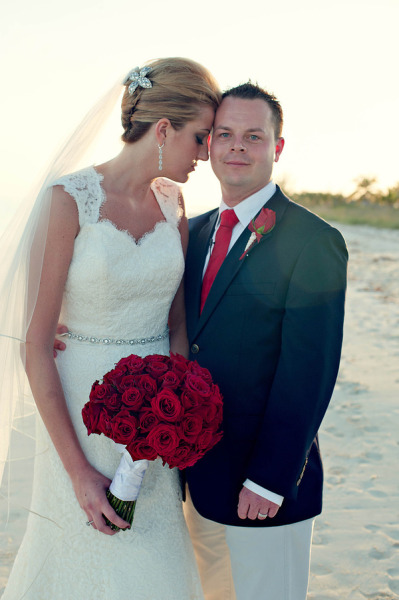 Some couples, like this native New Jersey couple,  want to plan their big day away from their native comfort zone.  What better way to do that than to plan a destination wedding on the Island of Grand Bahama? Photographed by Lyndah Wells Photography, the island's pristine sandy beaches and crystal clear blue water, made a pretty venue for the greatest day of their lives.  In keeping with the theme of love, a vibrant red color palette was evident throughout this sophisticated beach chic wedding.  If you are on the fence between a destination wedding and a local wedding, you may just decide to pack your bags to exchange vows in the sand after looking at these beach nuptials.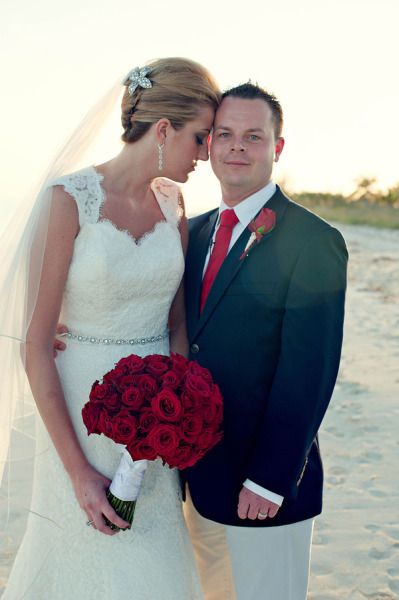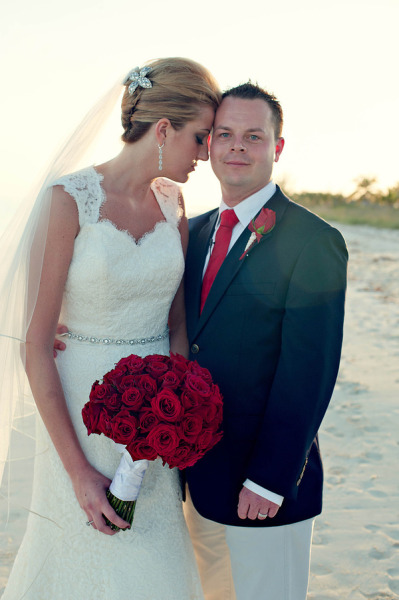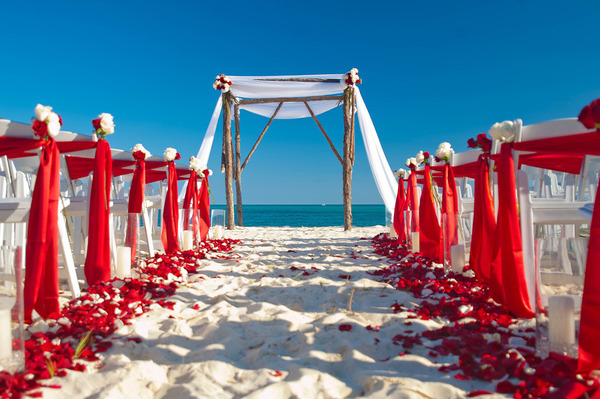 Red rose petals were sprinkled all over the sandy aisle.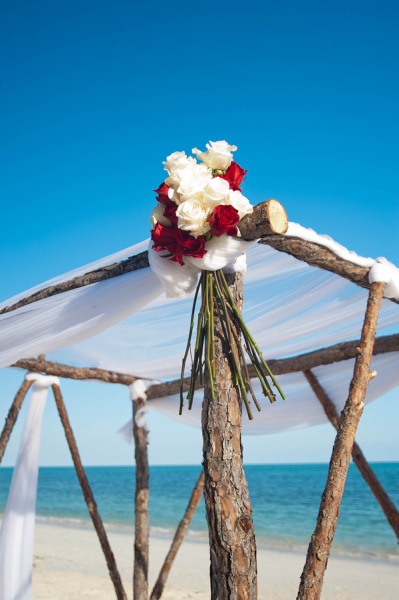 The beach alter was decorated with white and red roses with delicate sashes that swayed gently in the beach breeze.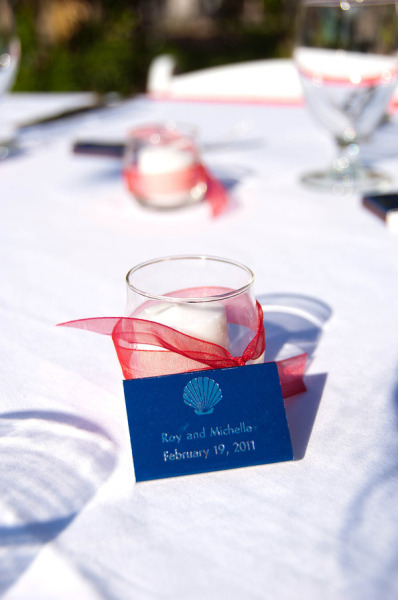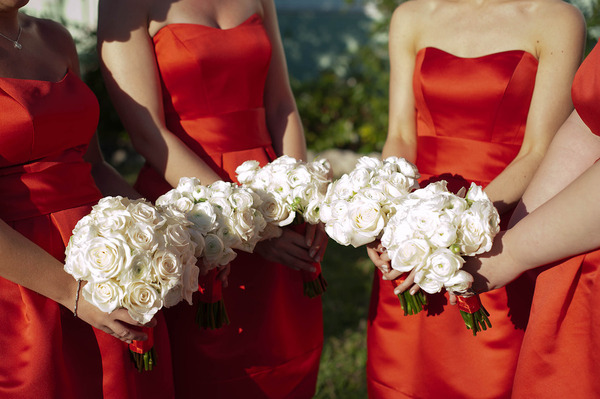 The bridesmaids wore vibrant red dresses keeping in tune with the theme of love.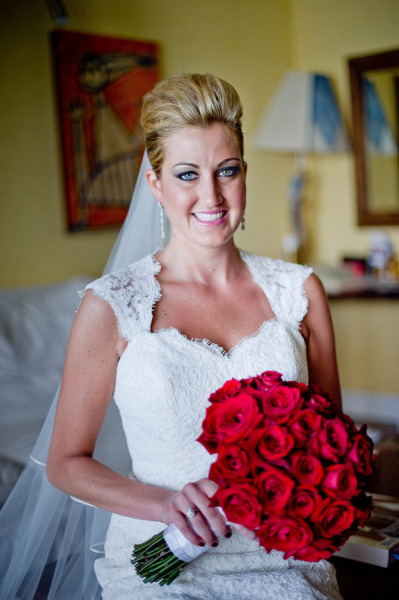 Photo: Style Me Pretty