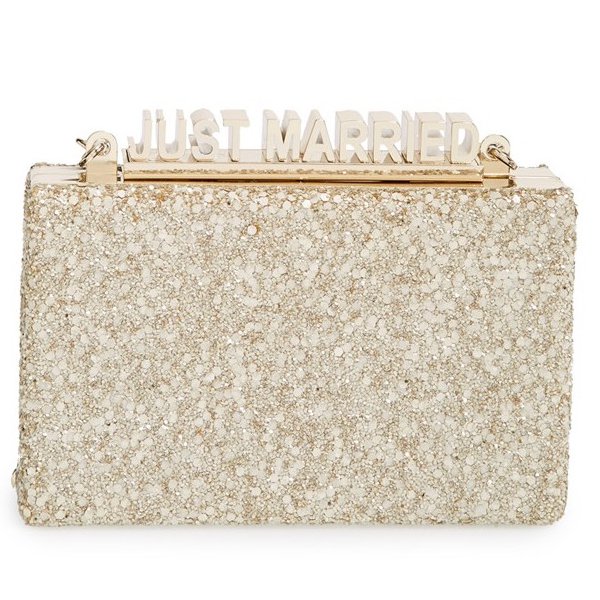 We can't think of any better way to let everyone know that you just went from a "Miss" to a "Mrs." than with one of these bridal accessories from the Kate Spade New York Bridal Collection.
Sure, your dazzling new sparkler is the obvious giveaway but for anyone that's still wondering, "Hey, did she just take the plunge?"– these bridal accessories pretty much confirm it.
Whether you want to carry a clutch that spells it out crystal clear to a gilded script necklace, here are 5 bridal accessories that declare your new status to the world while you continue to bask in that newlywed glow.