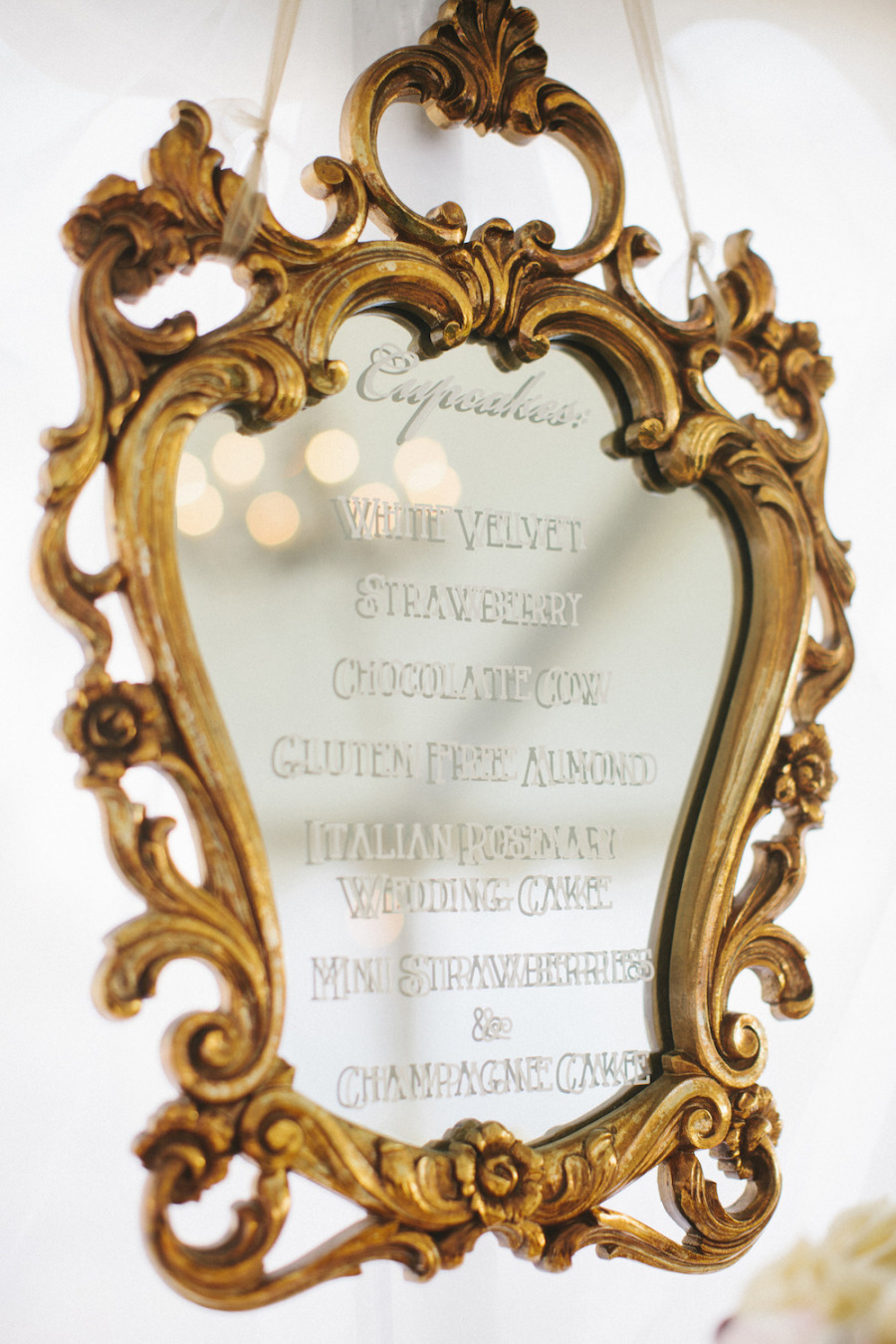 10 Creative Ways To Work A Mirror Into Your Wedding Decor
Display your drink, dinner, or dessert menus on a vintage framed mirror.
Source: Photo:
Leslie Hollingsworth 
Give your wedding decor the glam touch with mirrors.  Mirrors instantly make any space look bigger than it really is by adding visual depth.  When strategically placed, mirrors magically create the illusion of more: flowers, candles, and just about anything you want to "multiply".  They also beautifully reflect light to create romantic ambience.  Add mirrors to reception tablescapes and walls to mesmerize your guests.  Looking for the perfect backdrop for a sign? Repurpose an antique mirror using a glass marker into an off-beat surface to display your dinner menu, welcome message, favorite quote, or seating chart. Ready to see how amazingly versatile mirrors really are? Whether vintage or brand-new, gather your mirrors and prepare to be inspired.  Here are 10 creative ways to work a mirror into your wedding decor.
Photos: Style Me Pretty (courtesy of)