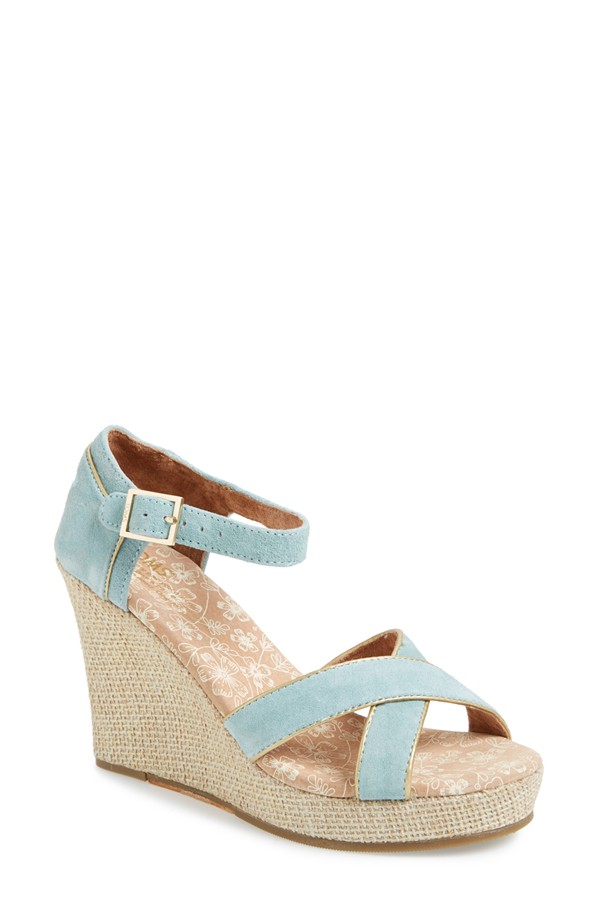 If you're a bride-to-be that loves to wear her go-to pair of TOMS on a regular day, you'll be happy to know that you can wear TOMS on your big day too!  TOMS Wedding Collection features shoes ranging from  grosgrain and metallic suede wedges to lace and floral jacquard slip-ons and sandals.  This off-beat collection is ideal for brides who are looking for an alternative to traditional bridal footwear.
There's something in this collection for everyone including the groom, bridesmaids, little ones and even the guests! We could see any of these fabulous bridal-inspired styles in a rustic, vintage, or outdoor garden wedding.  As a bonus, while you're taking that walk down the aisle in  TOMS, you're also supporting a cause.
Well known for their various campaigns that help to better the world, TOMS gives a new pair of shoes to a child in need for every pair you purchase. Who knew taking that walk down the aisle could help make a difference AND be so comfortable?