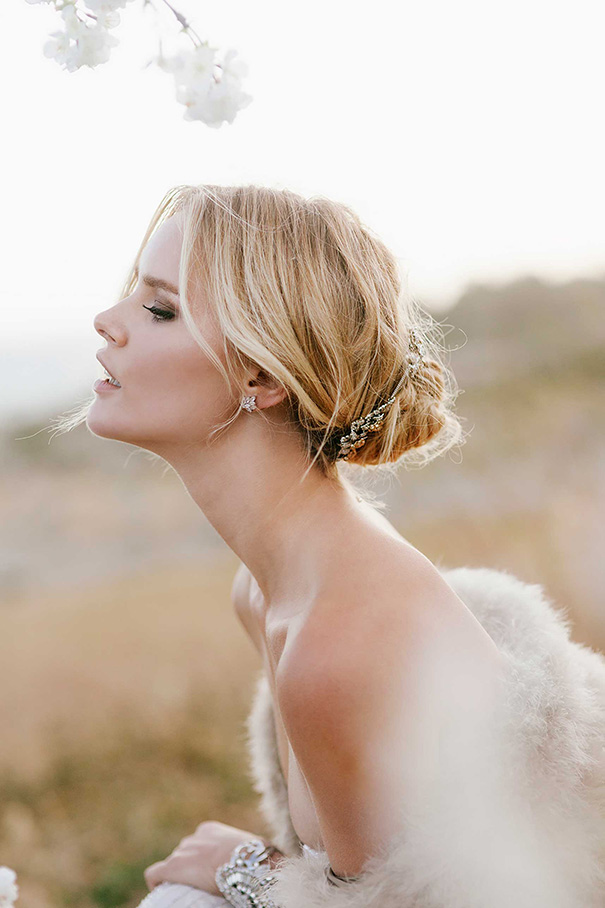 When bohemian brides are on the hunt for a little sparkle to wear on their special day, they turn to Australian designer Samantha Wills.  The stunning bohemian inspired collection features statement necklaces, bold rings, unique bracelets, elegant earrings, and intricate headwear.
Crafted from exquisite elements such as sparkling crystals, mixed metals, turquoise and jade stones, the collection adds a touch of bohemian glam that ensures all eyes will be on you.
Not only does the brand have a gypsy soul following but it's a celebrity favorite too. Stars such as Lady Gaga, Miranda Lambert, and The Veronicas have all been spotted wearing Samantha Wills signature pieces.  Ready to create your dream bridal look? Style yourself (and your bridesmaids too!) with this breathtaking range of luxurious bridal jewels.