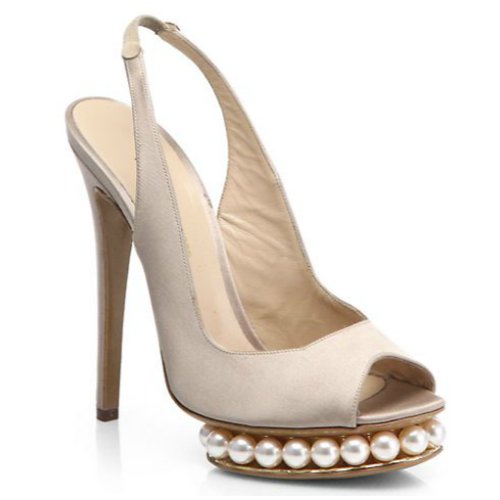 Pearls have been huge in 2015!  We don't see their popularity slowing down at all as more brides are incorporating pearls into their bridal look.  Not only are they elegant and classy, but pearls are also known to symbolize purity and beauty.  Celebrity brides like Jessica Biel are wearing pearls on their big day.  The actress cleverly incorporated her grandmother's heirloom pearls into her long custom veil and wore a pink pearl bracelet belonging to Justin Timberlake's mother.
Looking back at history, fashion icons like Jackie O preferred the gem.  She wore a single strand of pearls when she married JFK in 1953. Queen Elizabeth II also wore a pearl necklace when she wed Prince Phillip in 1947.  If you go back even further in history, pearls were very much coveted in ancient cultures.
The ancient Greeks believed that if a bride-to-be wore them on her wedding day it would ensure marital bliss. Keep tradition alive!  Here are 10 modern, gorgeous ways to harness the power and beauty of pearls on your wedding day.