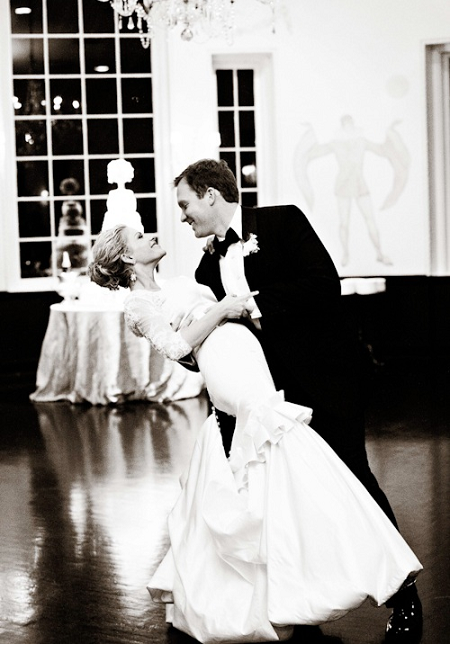 Christopher Confero, deemed as the "talk of the south" has quickly become one of the most sought-after event planners in Georgia, Alabama and the Southeast for his impeccable style. When his dear childhood friend Miriam and her groom Griff asked him to plan their wedding, you can imagine the pleasure.
The couple knew that their wedding designer friend Christopher has exquisite taste and couldn't think of anyone in the world to plan their big day. And when the day came, his work didn't fail to impress, he  brought tears to the eyes of the beautiful bride when she saw everything he did in person. With pleasure, he brought life to Miriam and Griff's wedding using a color palette of navy, white and hues of pink.
The Look: Fabulous gatherings of romantic flowers that starred fragrant white lilac and striking black accents were chosen to give Miriam and Griff's wedding  the modern Hollywood glam look which they wanted.
Photos: Courtesy of Junebug