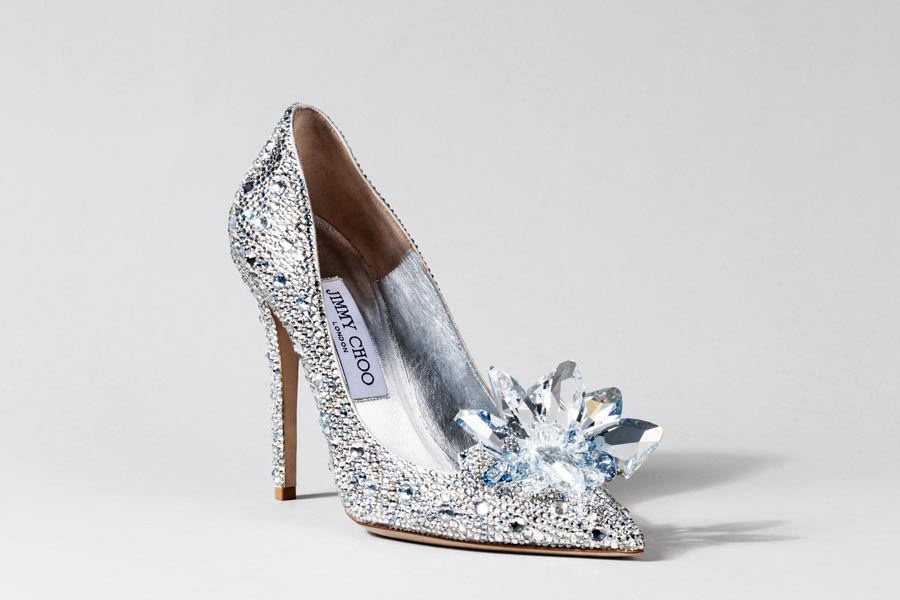 Shoe lovers…rejoice! Right on the heels of the upcoming live action Cinderella film, Disney has collaborated with nine luxury designer shoe brands on a collection inspired by Cinderella's glass slipper. Paul Andrew, Alexandre Birman, Rene Caovilla, Jimmy Choo, Salvatore Ferragamo, Nicholas Kirkwood, Charlotte Olympia, Jerome Rousseau, and Stuart Weitzman are the nine designers that have beautifully envisioned, with their signature touch, Cinderella's iconic glass slipper.
Disney recently unveiled its Cinderella-inspired shoe collection for the first time ever at the Berlin Film Festival. The collection was on display at the Cinderella exhibit by Swarovski. Swarovski provided the crystals featured in each designer's rendition and also produced the actual glass slipper worn by Cinderella in the live action film.
So if you haven't found him yet, maybe one of these stunners will lead you to your own Prince Charming. Hey, it worked for Cinderella and maybe it will for you too! After all, Cinderella is proof that the right pair of shoes can be life-changing.
We could definitely see any of these shoes coming down the aisle! Ready for your own happily ever after moment? You'll be able to purchase your favorite pair in early March at Saks Fifth Avenue in New York and Beverly Hills.
What do you think about Disney's Cinderella Shoe Collection?
PHOTO:  © Disney