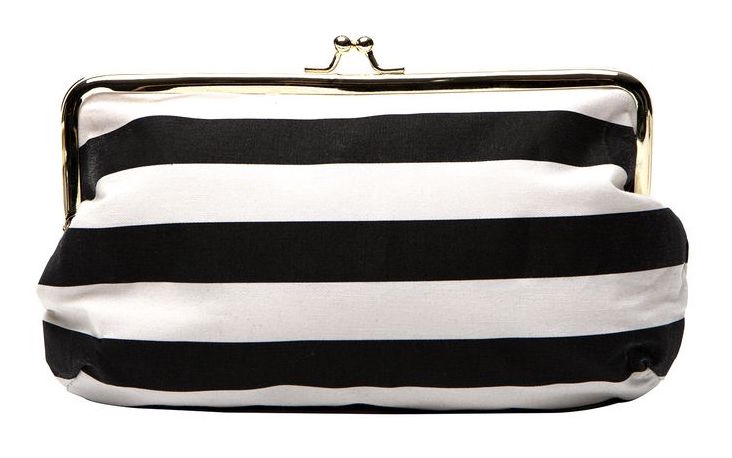 At first glance, all you see is a chic clutch. A clutch you'd carry to to a fancy soirée, right? Well, once you open it up and take a look inside, you'll realize it's all that AND so much more!  
This clever Wedding Clutch Kit by CR Gibson comes with all the essentials to help ward off potential wedding day disasters such as wardrobe malfunctions or beauty hiccups.  Inside you'll find a set of high heel protectors, double stick tape, hair bands, earring backs, an emery board, band-aids, bobby pins and safety pins.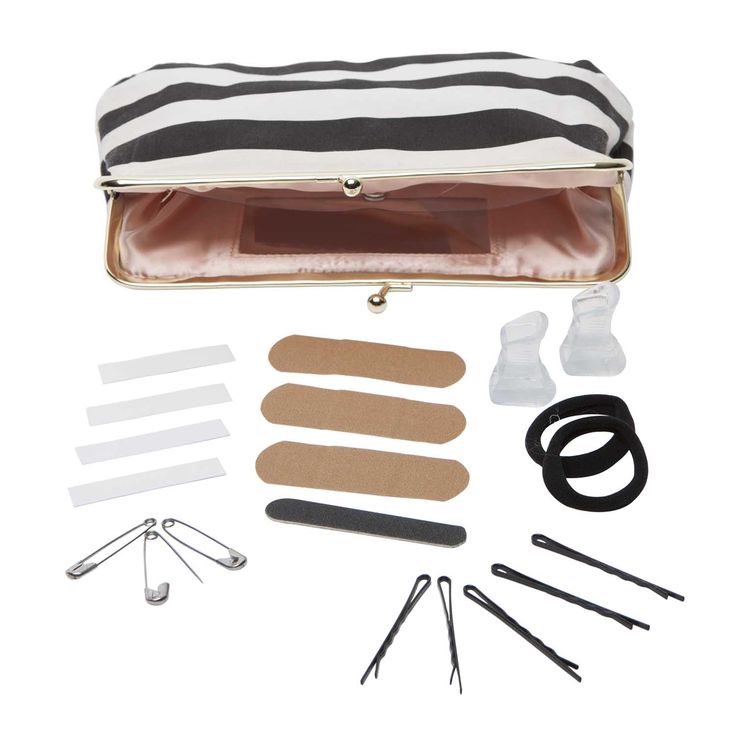 This clutch features a snap closure, an inner clear plastic pocket, satin lining, an interior mirror and there's plenty of room for any other wedding essentials that the day might require.  Available in colors such as black stripe, gold stripe, silver stripe and solid silver, these clutches also make the perfect bridal party gifts. What better way to show your girls that you appreciate all that they've done than with a clutch that can be carried down the aisle? Sure to be appreciated and toted long after the wedding is over, this clutch is preparation at it's prettiest.