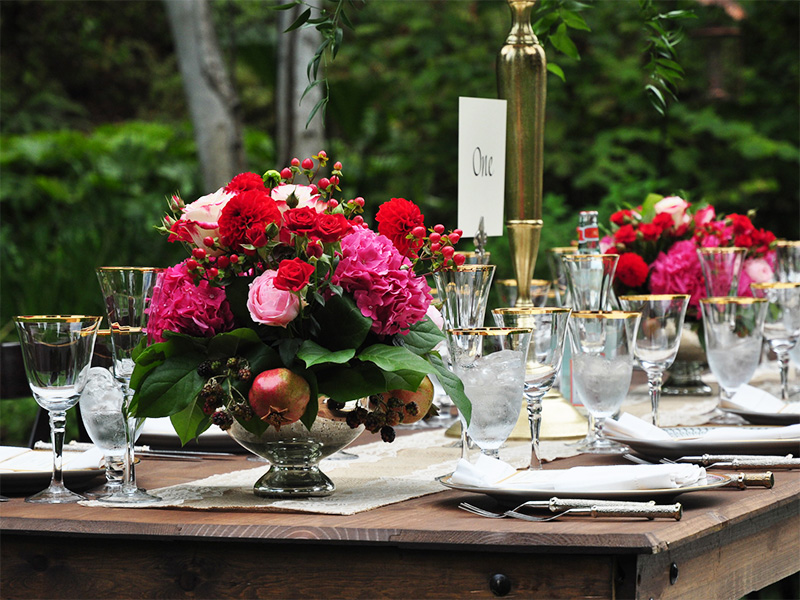 We all love weddings and get excited when we're asked by the bride or groom to be a part of their big day. We also look forward to all the great food, fun and love in the air on the day. Weddings are known to evoke feelings of happiness and enjoyment, and it's not a coincidence, it's all part of the plan.
Wedding couples go to great lengths to plan a wedding that is not only their dream wedding but also one that would make their wedding guests feel special and leave with great memories of their big day. If you're planning your currently planning wedding and struggling to think of some unique details that would make your guests feel special, you're in luck. We have some very useful tips for you. Here are 5 lovely wedding details that will make your wedding guests feel special on your big day:

1. Invite Your Guests To Get Involved With The Wedding Playlist
A guaranteed way to get everyone dancing at your wedding is to get your wedding guests involved with creating your wedding playlist. Thanks to email and WhatsApp, you can create a wedding playlist on Spotify and invite your wedding guests via email or WhatsApp to add their favorite songs. You can also invite them from your Spotify page direct. The variety of songs you'll end up with will amaze you and as an added bonus, its one task ticked off your to do list without breaking a sweat.

2. Provide Them With Directions
Half the time a wedding guest is invited to a wedding, they have no idea where the wedding venue is or even how to get there. But every little help counts, you can help make that scary feeling of having to wander around be a thing of the past by providing your wedding guests with directions, including parking facilities and details of public transport availability for the area. If your wedding ceremony location is separate from your wedding reception venue, also provide additional guide for how they can get to the second wedding venue. This may sound very tasking but in reality it is not. If you're adding the directions to physical wedding invitations a simple printout from Google Maps or transportation sites will be fine. Also, a good direction card from wedding invitations vendors like Minted and Shutterfly make it easy to add this basic but really special touch for your guests. On your direction cards you can even include a barcode or links that lead your guests to sources that offer detailed directions. Problem solved.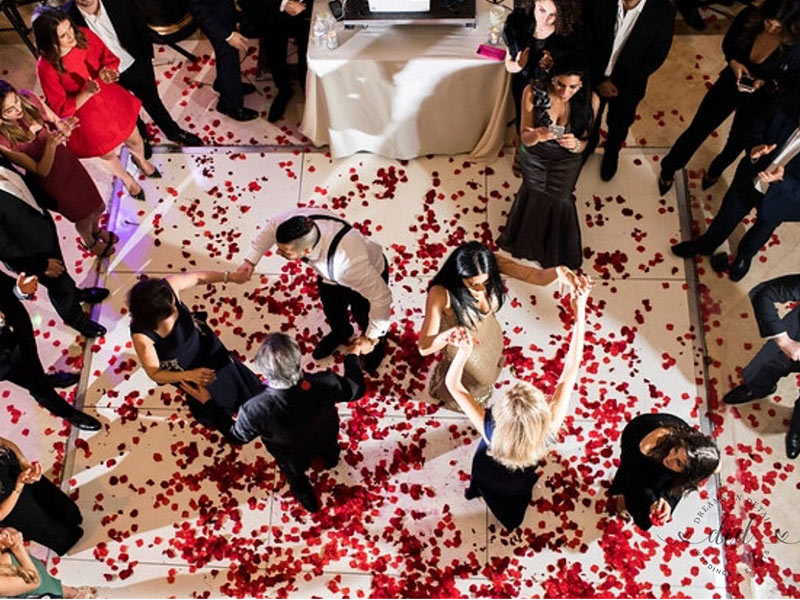 3. Shower Them With Rose Petals On The Dance Floor
So your guests are rocking on the dance floor, having the time of their lives. But what more could you do to top that? Well, you could shower them with rose petals like the talented Nicole Harris, Creative Director of Dreams In Detail (based in Los Angeles) did in the inspiring photo above. Who doesn't like a surprise rose petal drop? A rose petal drop lends a romantic touch to your big day, and it's not only the guests that would love this, you would too. But before you make plans to do a rose petal drop don't forget to check with your wedding venue to make sure they will allow you to attach items to the ceiling for the drop. If they do, your best bet is to talk to event balloon experts that specialize in balloon releases. They will have practical ideas on how to build a rigging to release the rose petals from overhead. If your venue doesn't allow it, there are other ways to achieve it but it would depend on the layout of your venue. If your venue features a higher ground such as stairs with a landing that overlooks the dance floor area, you could still have the perfect rose petal drop by having your bridesmaids and groomsmen stand on the stair landing area and release a net full of beautiful rose petals. You'll surprise your guests and they will love you for it!

4. A Special Wedding Favor
Tell a sweet story with your wedding favors. If you're wondering just how to do this, it's probably one of the easiest things on the wedding to do list. It's really the small things that count when it comes to creating a special wedding favor, simple attention to detail and a personal touch goes a long way. Something as simple as fresh cut roses, personalised cookies or a mini bag of seeds personalised with tags goes a really long way.
See Also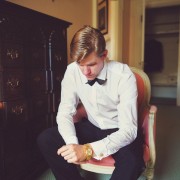 5. Give Them The Ultimate Comfort
There are 101 ways to give your guests comfort at your wedding. They're already having a good time but how else could you make them feel so special that they'll remember your kindness and amazing wedding for years to come? One of our favorite quotes by none other than the great Maya Angelou said it best, "At the end of the day people won't remember what you said or did, they will remember how you made them feel." The same is true for your wedding. Here are a few ways you can give your wedding guests the ultimate comfort at your wedding:
Add a lovely touch to the restroom: For the women's restroom, leave one or more emergency kit baskets that contain items such as safety pins, lip glosses, pocket tissues, sanitary pads, hairsprays, band-aids, blister plasters, cough drops, painkillers, lash glue, fragrance, hand lotions, mini scissors, earring backs, lollipops and more. For the men's restroom do the same, of course, excluding items meant for the ladies. Make sure to add shoe polish kits and lint rollers for the men. Your guests will love you for being so thoughtful and caring. They'll never forget these simple but very special touches.
Give them slippers or flip flops: We've all experienced that moment when our shoes hurt so bad we forget how elegant they made us look in our outfits earlier in the day, we just want to take them off to regain comfort. In a wedding, all that fun and dancing can make the feet hurt even more, but if like Megan Markle and Prince Harry you plan ahead, you could personalise some slippers or flip flops and let your guests help themselves to a pair when they need it.
Remind your guests that they matter by inviting them to film messages: What better way to make your guests feel loved and welcome at your wedding than to set up a video booth so they could film sweet messages to send you off into married life. Make it even more fun by asking them to share their ultimate tips for a happy relationship, you're bound to get a few interesting answers! You'll end up with a sweet memento to enjoy for many years to come.
Cater for their diets: Consider giving your guests options where possible because there is always one person or two who would prefer fish over meat, wine over champagne, or plant-based foods over animal-based foods. If children are invited, there's also going to be one or more who would prefer easy finger foods or mini pizzas over gourmet food.
Send a personal thank you note within a few weeks of your wedding: For the guests who gave you wedding gifts, in your thank you note don't forget to mention the specific gift they gave you and how you plan to use it. Your guests want to know you like what they gifted you. But whether they give you a gift or not, don't forget to also thank them for being a part of your wedding.
Photo credit: 3 and 4 Dreams in Detail