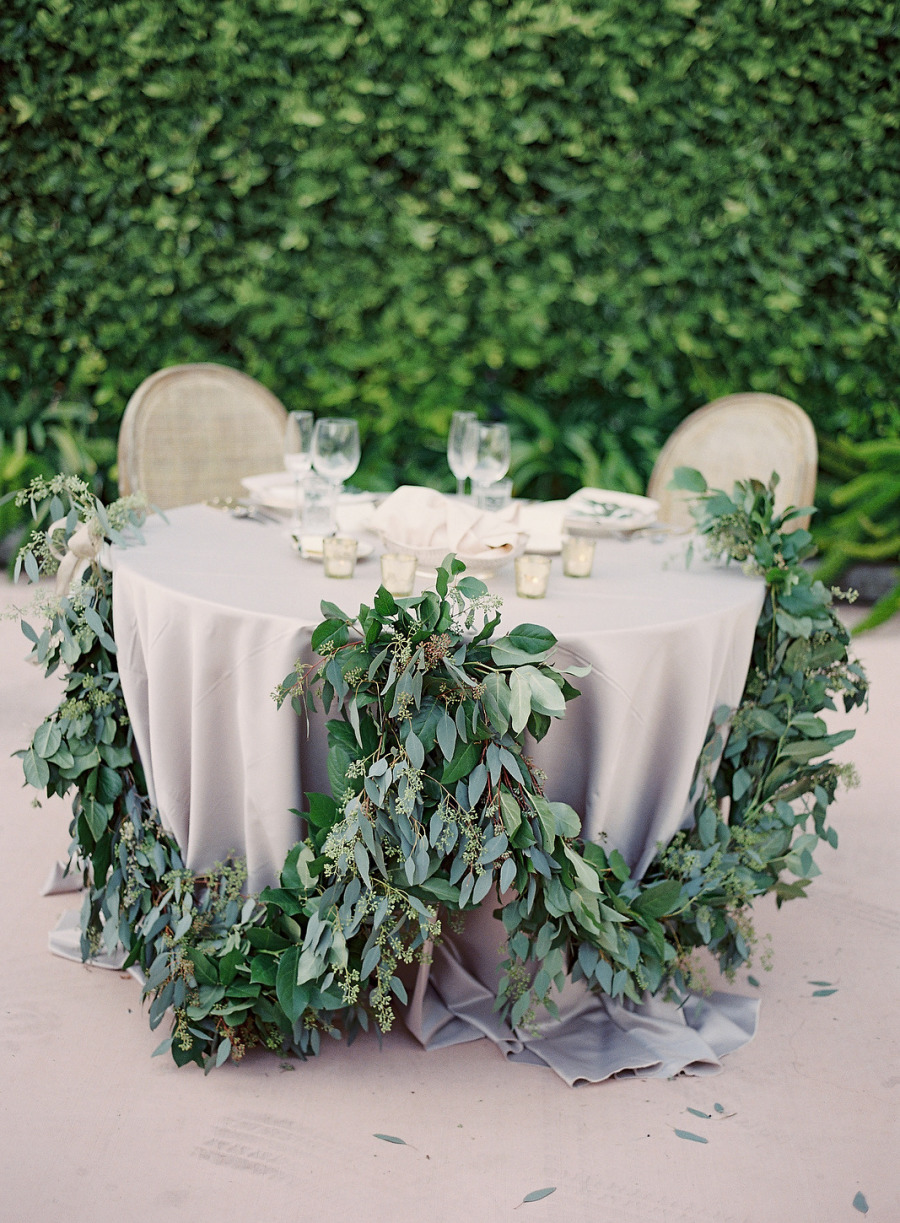 Looking for a more intimate alternative to traditional bridal party banquet seating? A sweetheart table just might be what you're looking for.  Sweetheart tables can add a sophisticated ambience to your wedding reception. It's usually a smaller table, facing your guests that seats you and your new spouse.
It allows for both of you to slow down, enjoy your first dinner together as a married couple and have a private moment. Sweetheart tables are also another way to have fun with your wedding theme as they can be decorated to reflect both of your personalities.
Think of it as your special table-for-two and make yours memorable! Here are 15 gorgeous reasons why you need a sweetheart table!
Photo: Style Me Pretty [Courtesy of]