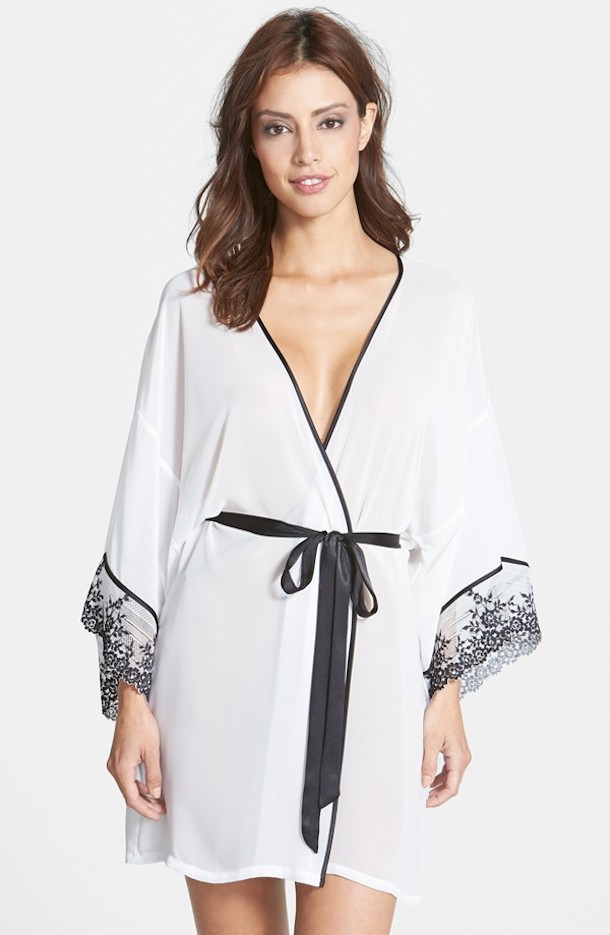 You've put a lot of thought into your dream dress but have you thought about what you'll wear BEFORE you take that walk down the aisle? Getting ready is an exciting part of your wedding day.
Don't forget to dress for it! While you're getting glam, put on something, pretty, comfortable and practical like a robe. They're ideal to wear while you're getting primped because robes can be easily removed while leaving your hair and make-up intact!
If you're planning on having your photographer snap some getting ready photos of you and your bridesmaids, robes are just the thing to wear for memorable photos. Here are 10 pretty robes you can wear on your wedding day, during your honeymoon and beyond!
See Also